Page last updated Tuesday 24th May 2016

---
24th May 2016
Barrow A win the South League.
Congratulations to Barrow A for winning this years South League.
---
5th May 2016
NCCU Games.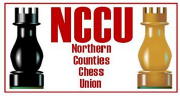 There have been a few games played recently in the NCCU.
Minor
Semi-finals
- Carlisle 2 v Heywood 2 (Hetwood won)
& Beverley 2 v Penrith 2 (Penrith won)
Seniors
Bradford 1½ v Barrow 2½
See the
NCCU results Web Page
for the full details.
---
28th April 2016
Peter Johnson.
The following Email has been received from Hilary Austin -
Some sad news, I'm sorry to say. I went down to the care-home this morning to see how Peter was getting on, and was told that he had passed away at 6.45 this morning. He had been in failing health for a long time, and in hospital for part of the last few weeks, but managed to get back to his home a few days ago, which was more comfortable for him. He was playing chess at Grange club until about a month ago, and it was one of the things he enjoyed. Grange and Ulverston were the two clubs he played at recently, and we shall miss him.

Best wishes,
Hilary
---
23rd April 2016
Windermere A win the Open League.
Congratulations to Windermere A for winning this years Open League. In theory, Maryport could level the points with Windermere A if they won 6-0 in both the remaining matches and Windermere A scored no points in their last match. But even then Windermere A would take top place because they would have won more matches than Maryport.
---
19th April 2016
Whitaker Final.
Congratulations to Ulverston for winning this years Whitaker Trophy beating Barrow1 by 1 point. Ulverston were outgraded on all 4 boards and after the handicap was applied needed just a draw on one board to take the trophy.
Neil Foxcroft defeated George Horne and Ulverston triumphed for the second year running. See the
Whitaker Page
for the full score.
---
10th April 2016
County Game.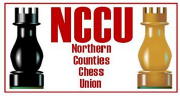 Email From Andy McAtear ( County Match Captain )
Please find attached the result of the match between Lancashire and Cumbria. ( 8 - 4 )
Thanks to everyone for turning out on the day. I hope you all enjoyed
your games regardless of the result. Considering that, on average, we
were out-graded by 15 points per board, we didn't do too badly.
...........Andy.
Details of the match can be seen on the
County Chess Page
.
---
5th April 2016
Cumbria AGM 2016.
The 2016 AGM will be at 2 pm on Saturday 23rd July. The venue is the British Legion Club in Barrow.
Jonathan will be giving out details nearer the time.
---
31st March 2016
Cumbria AGM 2016.
The date for the AGM this year is Saturday 23rd July. The venue is not decided yet, but probably Ulverston or Barrow.
---
29th March 2016
Cumbria Individual.
The detailed results of the 2016 Cumbria Individual can now be found on the
Tournaments Page
.
---
29th March 2016
Pennine Cup 2016
The following is a copy of an email sent to Paul Bielby of Nothumberland by Kevin Southernwood ( Junior Organiser ).

Thanks for organising the Pennine Cup 2016. I think people quickly realised that we were, by and large, rather heavily outrated/overmatched. However rather than disappointment quite a few found it motivational - 'I want to play as well as them!' Also there was some real enthusiasm from the team and support from parents present to have more such events. So I think the positives far outweighed the negatives.

If you are looking for someone to take on trying to organise the event for 2017 then I'd be willing to give it a go.

Cheers
Kevin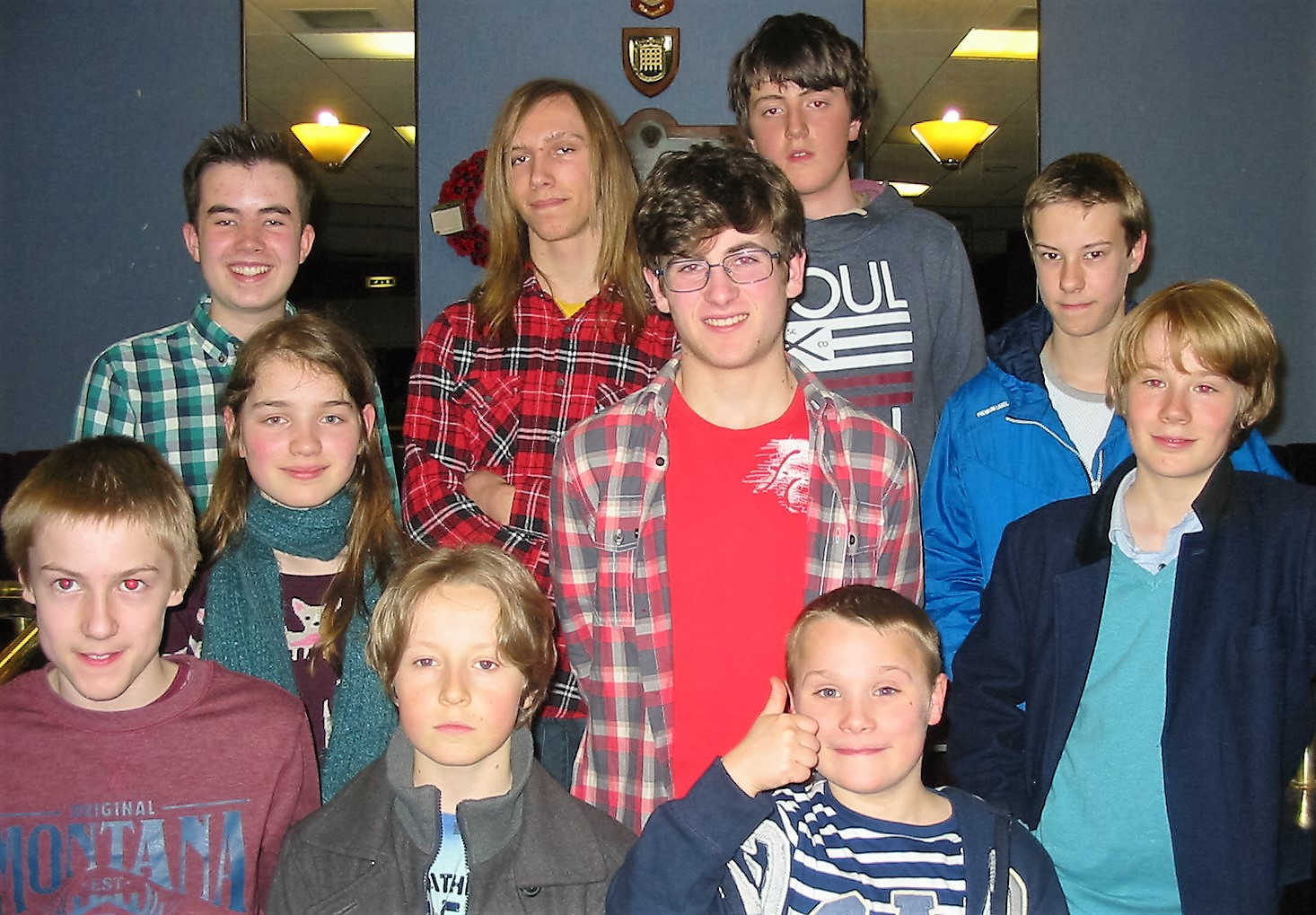 A report on the recent Pennine Cup between Nothumberland and Cumbria under-16s by Paul Bielby can be found
here
and on the
Juniors Page
.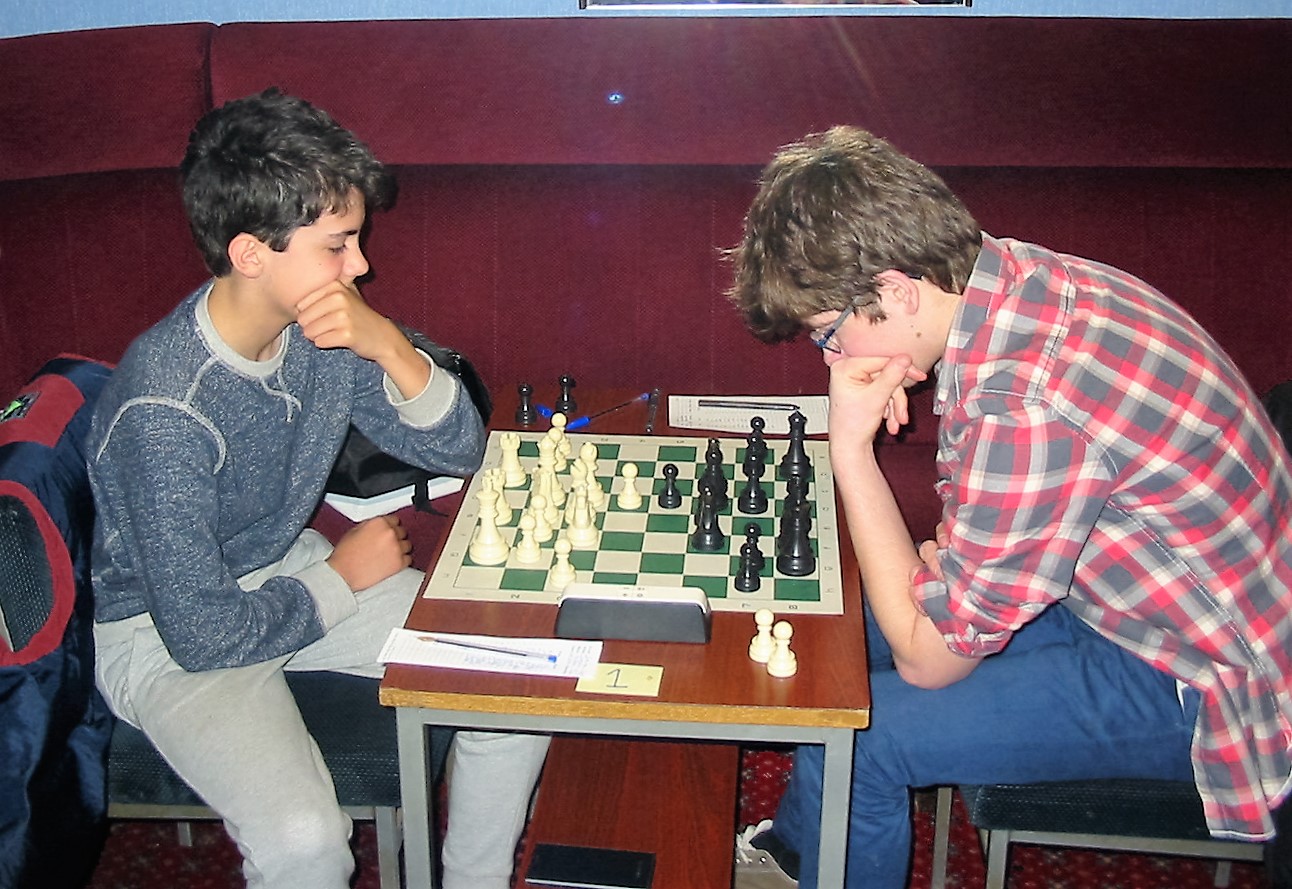 ---
20th March 2016
Cumbria Individual.
Cumbria Chess players enjoyed a marvellous weekend of chess under the Hoad monument at The Coach House Café and Bistro in Ford Park Ulverston.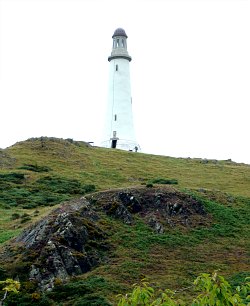 A quick summary of the resuls -
OPEN
1) Barry Hymer
2) Mathew Mackenzie
Higgins Castle Trophy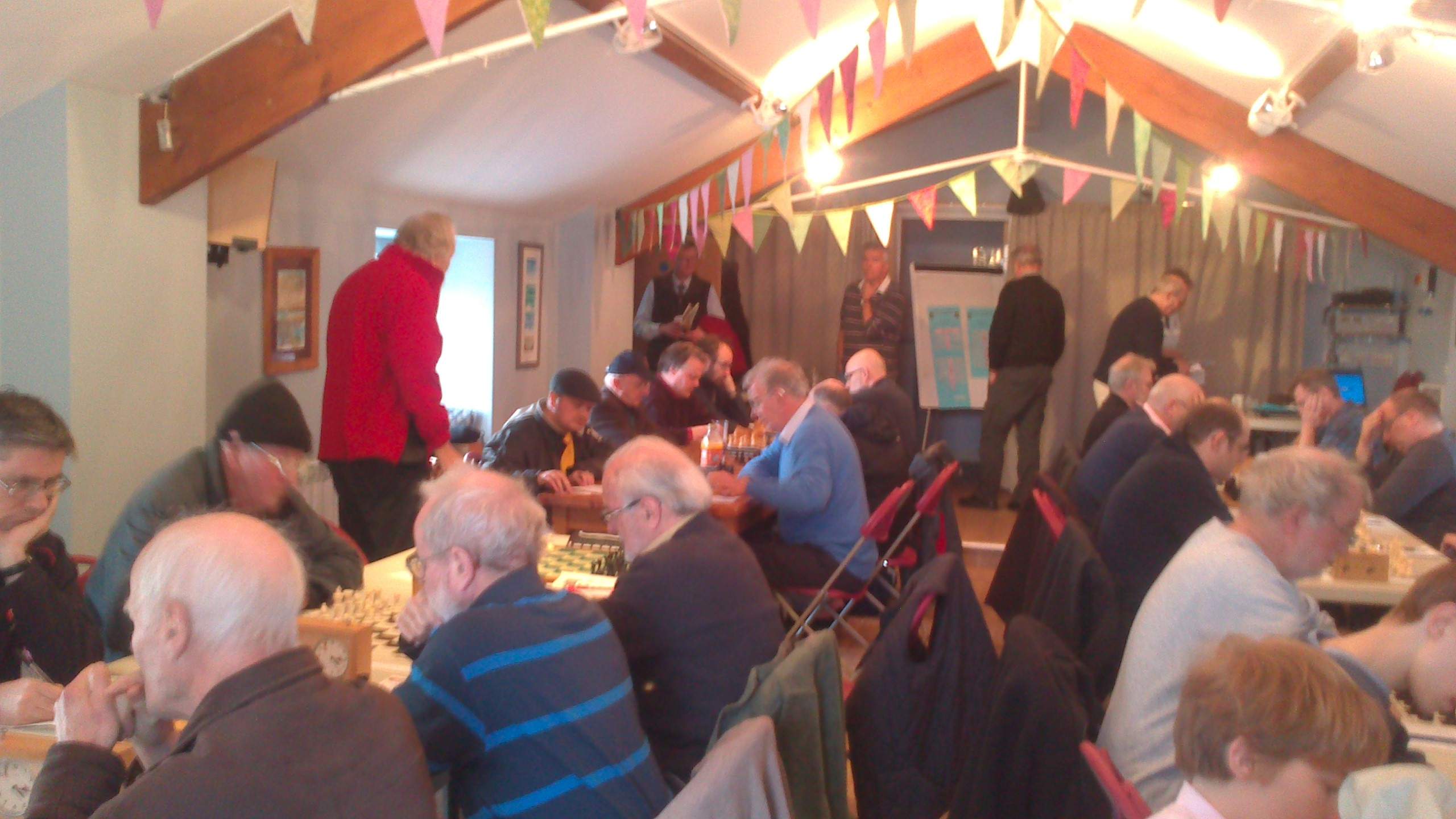 MAJOR
1) Peter Shaw
Keswick Hotel Knight Trophy
1) David Shaw
1) Syd Cassidy ( remember Syd ? )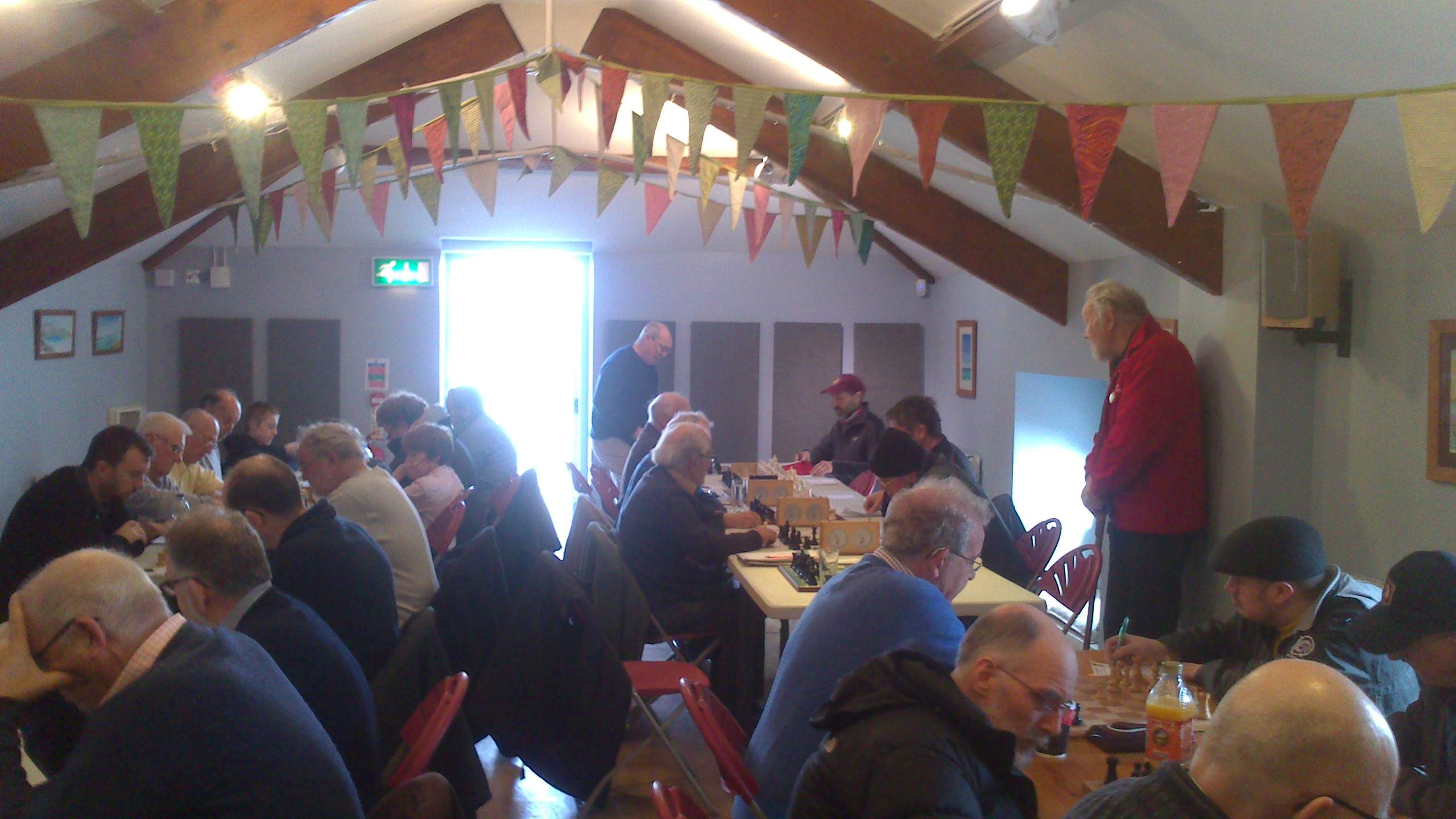 MINOR
1) Paul Doherty
2) P. Jackson
3) Bill Henderson
Greenhalgh Trophy
I did take some photos of the Prize giving, but they did not take properly. Sorry. We need an official photographer !
The whole congress was relaxed, friendly, and smoothly organised by Peter Hanks of Ulverston Chess Club. Many thanks Peter. Well done !
Full details will be published in a day or two after Peter has had a well earned break.
---
13th March 2016
Cumbria Individual.
Please remember that the Cumbria Individual starts this Friday. If you are playing and not yet entered please ring Peter Hanks on 01229 480584
as soon as possible as he needs to plan for numbers.
Thanks !
Full details and the entry form can be found
here
.
---
18th February 2016
Dumfries Allegro


There is an allegro competition at Dumfries on Saturday16th April.
Please note that the venue has changed from last year and from the previous notice posted on the 1st December.
Note the change to timings with games being 25 minutes each now.
The entry form includes a map and directions and you will see from this that the venue isn't too far from the previous one which was situated on St Mary's St.
All the details and an entry form can be found
here
.
---
17th February 2016
Cumbria Individual.
Please note that the Major is now open to players graded 150 & under ( not just under 150 )
and the Minor is now open to players graded 125 & under ( not just under 125 )
As it happens the only Cumbrian player affected by the change is Mark Mallard of Sasra who can now enter the Minor if he wishes to !

I think you must have a good chance of winning this section Mark !
There are 3 sections -
Open
- open to all
Major
- open to players graded
150 & below
Minor
- open to players graded
125 & below
Full details and the entry form can be found
here
.
---
17th February 2016
County Game.
Details of the recent friendly match between Cumbria & Greater Manchester can be seen on the
County Chess Page
.
---
10th February 2016
Cumbria Individual.
This years Cumbria Individual is to be held on 18th, 19th, & 20th March at the Coach House Cafe & Bistro. Ford Park, Ulverston, LA12 7JP
There are 3 sections -
Open
- open to all
Major
- players graded under 150
Minor
- players graded under 125
Full details and the entry form can be found
here
.
---
3rd February 2017
Sasra appeal.
The following is an email from Mark Mallard of Sasra.
Hi
Could you possibly run my appeal for guest players again.
I am going to be forced to default boards or matches in the coming months with the retirement of Phil Almond (again). I cannot raise a full team for the next 6 weeks at least.
Thanks.
Regards,
Mark
Note from Dave Shaw - According to our constitution ' No one may play for more than one club in the same league'. However that means that people who have only played in the South League could still play for Sasra in the Open League.
Contact Mark Mallard.
markmallard7@aol.com
01946 591012
---
26th January 2016
ECF Grades 2016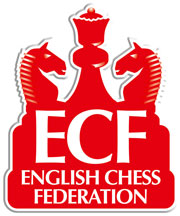 The January 2016 grades have been released. The details are on the
Gradings Page
and also on the
ECF Grading page
.
---
14th January 2016
Cumbria Individual.
The following is an email from Peter Hanks of Ulverston who are this year organising the Cumbrian Individual.
Hello Jonathan, Dave & Dave,
The dates of the Cumbrian Individuals are :- 18th, 19th, and 20th March. To be held in Ford Park.
Do you have any information about last years congress ? Prize money, fees etc. so I can fix them for this year.
I will have further information ready for the website next week,
Peter Hanks
---
4th January 2016
NCCU Club Championship 2016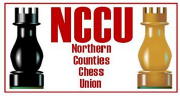 Once again the NCCU will be held from January to June. There are Open, Major, Minor, and Senior sections. All the details can be found
here
.
---
4th January 2016
4NCL 6th Fide Rated Congress 8-10th January 2016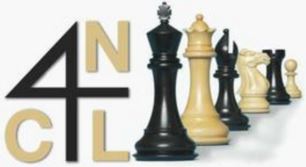 The above congress takes place at Wetherby this weekend. All the details and an entry form can be found
here
.
---
22nd December 2015
Christmas Jokes
Email from Ian Mackay -
Christmas joke for your website.
..When we played Penrith a few days ago & lost, I was bemused to hear a few of the Penrith chess players in the Crown Hotel entrance talking over their first win of the season....so..."What do you call a bunch of chess players bragging about their games in a hotel lobby? Chess nuts boasting in an open foyer!"
Cheers Ian
Note - I am supplying Ian's name so that I do not get blamed ! Dave.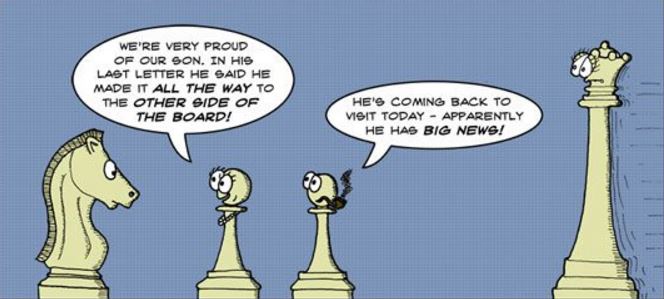 Since I have put Ian's joke on the page, I may as well get rid of the 7 remaining chess jokes that are known to exist. That means we that we can be done with all this frivolity. Merry Christmas.
Interviewer: Do you prefer sex or chess?
Boris Spassky: It depends on the position.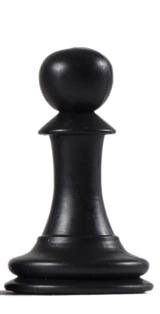 Margaret: Chess has saved my marriage.
Sally: Really? I didn't know you played chess.
Margaret: I don't. My husband does.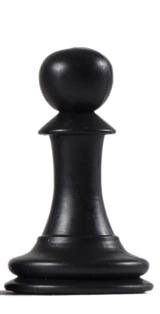 A passed pawn comes home from work one day with a fancy new car. When his wife asks if they are able to afford it, he replies, relax, I am about to be promoted.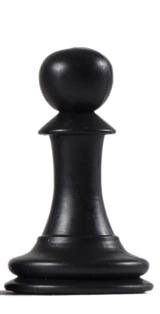 I was playing chess with my friend and he said - Let us make this more interesting. So we stopped playing chess.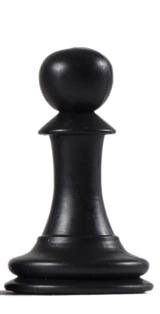 A man is sitting outside of his house with his hands over his face. when his neighbour, a fellow chess player, asks him whats wrong. My wife says if I attend the chess tournament tomorrow she will take the kids and leave me. Thats awful, what are you going to do? 1.e4 as always !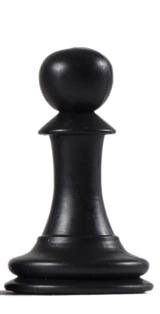 There's a 16 year-old girl that wants to start dating. She would like to date some guy on the football team, but her father doesn't approve. In fact, her father seems to not approve of anyone that she starts to date. So the girl comes to her father and asks, " Who am I allowed to date?" The father reples, " Someone from the chess club." The puzzled daughter asks, "Why?" The father replies, "Because they take hours to make a move."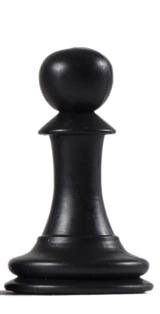 A scientist stationed at the North Pole spent half the 1960s playing postal chess with a scientist stationed at the South Pole. Once every few months a dog sled would arrive with supplies, and the scientist would send off his move. (No satellite phones or Internet in those days.) After a few years, the play had reached a critical stage in an ultra-sharp line of the Sicilian Najdorf (Poisoned Pawn Variation). Three months went by and there was no reply. Six months, no reply, and the long Arctic winter night had set in. The scientist wondered what had happened to his counterpart. Then, suddenly, he heard the faint sound of barking across the snow. He stepped out into the bitter cold and peered into the starlit darkness. There it was! A sled speeding across the ice, its fearless Eskimo driver grinning as he whipped up his huskies. Soon the sled drew to a halt by the research station and the supplies were unloaded. Then the Eskimo handed over an envelope, gave a cheery wave, and was gone into the dark. The scientist hurried in, dropped the envelope, scrabbled for it with clumsy gloved hands just before it could fall into the stove, pulled his gloves off and with trembling hands fumbled at the envelope. Finally he managed to unseal it and took out the folded slip of paper. He hurried over to the chessboard and turned up the little oil lamp to read the long-awaited reply. Taking a deep breath, he unfolded the paper and read: "J'adoube".

---
12th December 2015
2016 South Lakes Congress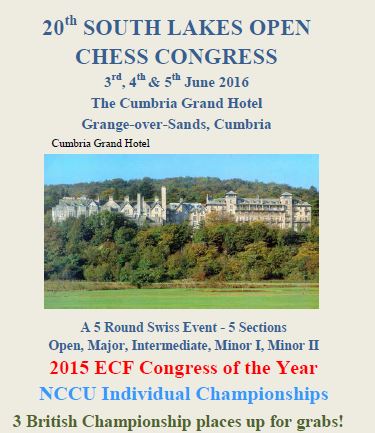 Trevor Blower has issued the
2016 South Lakes Congress 2016 entry form
.
---
12th December 2015
Capablanca
Notes, photo, and game supplied by Ian Mackay.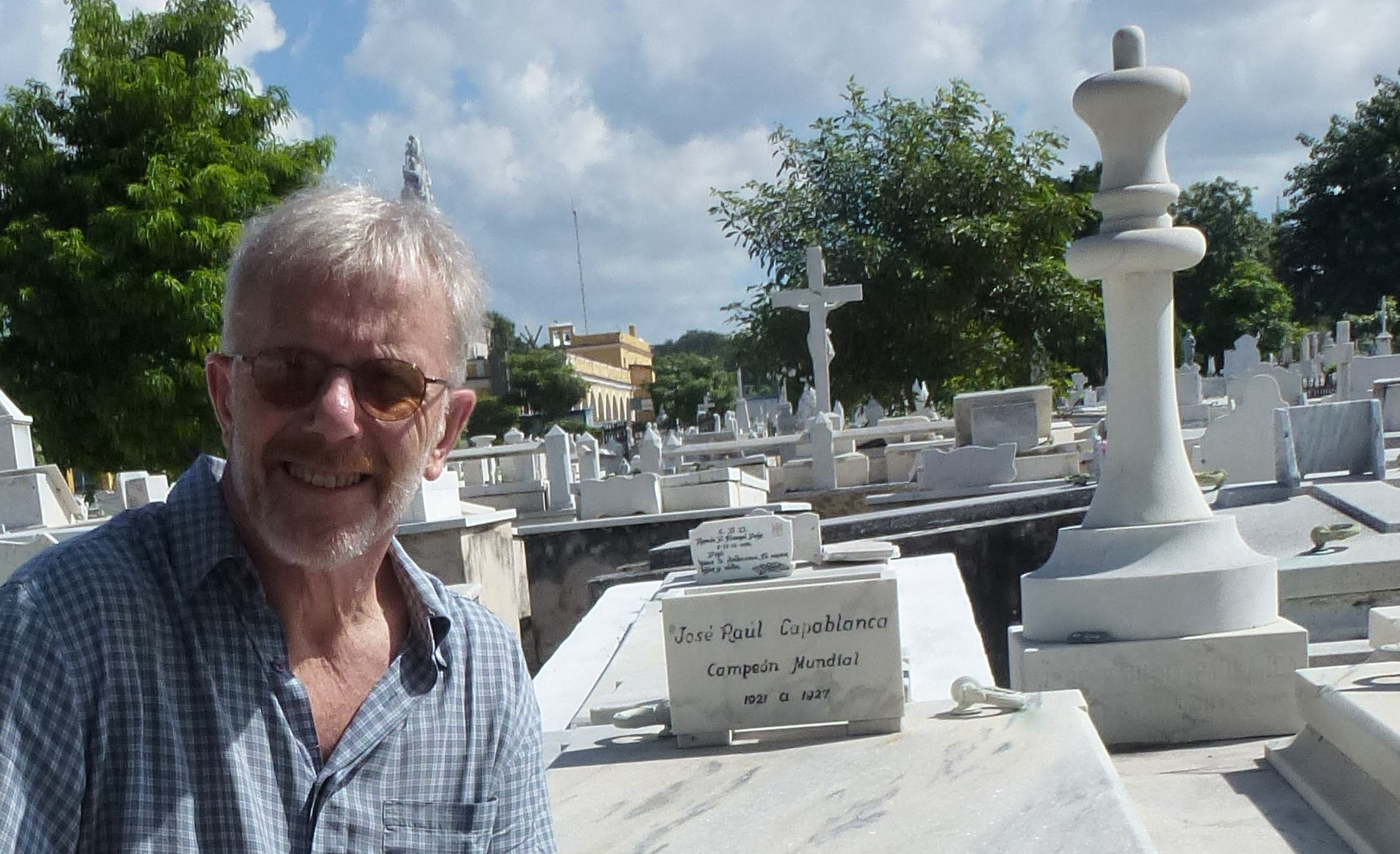 I am just back from Cuba...where I visited Capablanca's impressive grave in Havana (photo attached).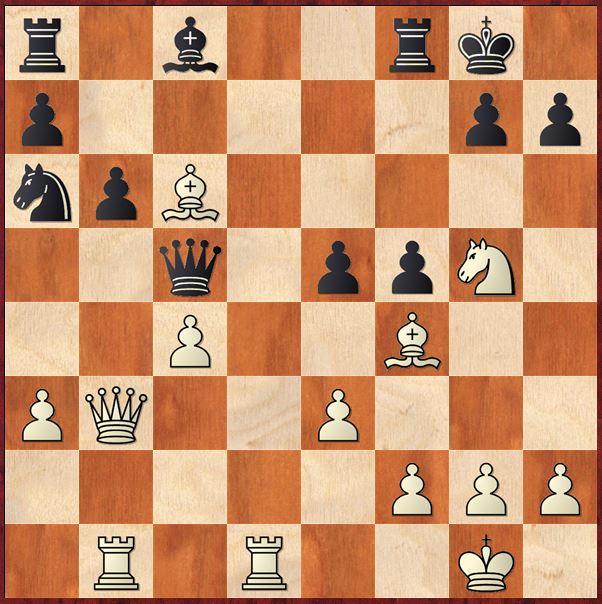 I also attach one of his greatest games; and here are some notes to go with it....
Capablanca has just played Bxc6 and Matisons resigned. What brilliant combination and Queen sacrifice had Capablanca planned after ...Qxc6 that forced Black to resign ?
See the
Games Page
for the full details.
---
1st December 2015
Dumfries Allegro Saturday 16th April 2016

There is an allegro competition at Dumfries on Saturday 16th April 2016. All the details and an entry form can be found
here
.
---
15th November 2015
Phil Almond v Andy McAtear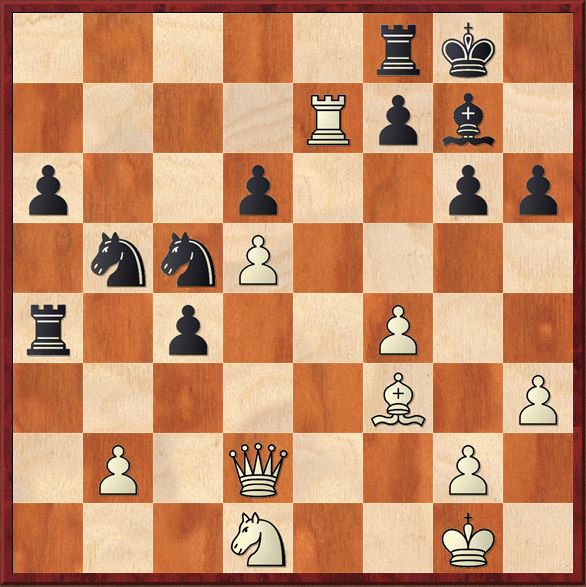 Yesterdays (Sat. 14th November) game between Sasra and Penrith C had a surprising result !
Have a look on the
Games Page
.
---
14th November 2015
A Short History Of Cumberland Chess by M.J. Armstrong
I have added a pdf of the book -
A Short History
Cumberland Chess Association 1884 to 1984 Cumbria Chess Association. - to the Library Page under the heading
Historical Articles
.
Written by M J Armstrong when he was a student it contains some history of Cumbria Chess from 1884. The following is a copy of the email that he sent in reply to my seeking permission to show it. Thanks also to Dave Phillips for suggesting I read the book, and also for the loan of it.
Hello Dave,
That's nice, I'm glad to know that the book is still of interest. I would be very happy for you to put as much of it on your website as you wish - unfortunately of course it was written in the pre-computer era so I'm afraid that I don't have anything electronic that I can send to you.
It was never done as a "purchasable" book - I just handed over the script and I think that some of the Barrow players arranged the printing, with the printing costs covered by the Cumbria CA who just sought to recover them with a small unit price.
If you are interested, one of my main sources of information was a rather large box full of papers including the Minute Books back to day 1, which at the time seemed to be the duty of the Secretary to keep, but I think that shortly afterwards they were all handed over to Whitehaven Library for safe keeping.
I was a student at Cambridge University at the time and spent a few days after the end of a term in the University Library which I think had a copy of every book and magazine ever published in Britain, so including a complete set of British Chess Magazines and BCF yearbooks, which were very interesting to peruse. I also spent time in the Carlisle Library trawling through the local newspaper archives, which at least were on microfilm.
I saw Bruce Wallace in Carlisle a few years ago (very sad to hear of his recent death) and he reminded me about the book, saying how proud it made him to be recorded as a member of the first Cumbria team to win a match!
I hope that is of interest, and good luck with using the book on your website.
Best wishes,
Malcolm Armstrong
---
27th October 2015
Gradings List - October Revision.
The grading list was revised on the 25th October. I have updated the
Gradings Page
with the new details.
---
25th October 201
5
Email Address
Please note that John Dobson, Kendal captain, has changed his email. Details are on the
Clubs
page.
---
15th October 2015
Email Addresses

In response to some concerns about 'web-crawlers' I have replaced the text of email addresses with images. Web crawlers do actually trawl the internet for legitimate reasons - that's how Google works, but some spammers use them to search for email addresses. This has meant changes to the
County Officers
and the
Clubs
pages.
---
12th October 2015
Gradings List - September Revision.
The grading list was revised on the 27th September. I have updated the
Gradings Page
with the new details. I was a little late doing this. Apologies ! I will keep my eyes on the ECF gradings page.
---
12th October 2015
Whitaker
Round 2 of the Whitaker has been drawn. See the
Whitaker page
for details.
---
5th October 2015
Ulverston
Ulverston have unfortunately had to withdraw from the Open League due to shortage of weekend players and transport.
Fixtures
,
Open League table
, and
Clubs
pages have been amended.
---
3rd October 2015
Home Page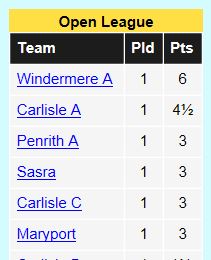 I have added a quick reference to the League Tables to the right of the home page.
Any similarity to the
BBC News Football page
is entirely coincidental !
---
21st September 2015
Grange
This is to clarify the sutuation about Grange Chess Club and the forthcoming season. They will not be entering any League or Whitaker matches, though they will hold a club night on Monday evenings at 7:30 at Hampsfell House Hotel in Grange. See the
Club Page
for further details and how to find the venue.
---
05th September 2015
Whitaker
The
Whitaker draw
has been done. Following comments in the AGM the draw was totally random. 4 teams were pulled from the hat and these were given byes. The following 8 teams were written down in order and the 1st team of each pair are the home team. The same process will be followed after the first round (without the byes). So you may be at home twice, or away twice.
Colours are decided by the toss of a coin and the winner can choose.
See section 4.3 of the
Constitution
for further details Useful link -
Whitaker Result Form
---
05th September 2015
Email from George Horne
Dave
Can you put the following on the CCA website:
I would like to know if any clubs are interested in playing a team in a club competition, with no requirement to be an ECF member. If so please could you let me know.
George Horne
email(georgehorne20@yahoo.co.uk)
These are presumably friendly games as not being an ECF member would mean that the games could not be graded - Dave Shaw
---
29th August 2015
2015-16 Fixtures
The coming seasons fixtures are now on the
Fixtures Page
. Please note another version was placed on the Web on Friday 28th August. That has now been replaced. Hopefully this will be the final version ! Please check before you arrange any matches ! Whitaker fixtures will follow in about a week. The following notes have been sent as an email to our Secretaries & Team Captains.
Hello Captains & Secretaries,
If you don't already know I am the new league controller. A few points before the coming season -
I do not intend to keep sending out emails, so please watch the website for the latest news, fixtures, etc. This is probably the first and last email I will send out.
The fixtures are out. If you feel that some of your matches aren't that good, eg a long away match, then please be aware I will do my best to reverse this seasons fixtures for next seasons fixtures. i.e simply reverse the home & away teams. This does not apply to the Whitaker for which a random draw takes place after each round.
The dates given on the fixtures are a guide. Last season seemed OK, so please arrange your matches to suit. If you are going to be a few weeks late, maybe a quick email will stop me worrying. Please be aware that there are no nominated players this season. See the website for further details.
Please be as quick as you can sending results in. The same day is ideal !
There was a case last season of a player not being a member of the ECF and the club not paying a game fee. None of his/hers games played were graded. So an ECF member playing this player did not get a grade for the game. This is not fair. I am not entering into arguments, I shall always try to implement our constitution. At the moment a player must be a member of the ECF, or the club pays a game fee, for Cumbria matches. If neither of these apply then, as said already, the game is not graded. Also I will consider this as a walkover for the other player.
Dave Shaw
---
27th August 2015
Grange
It is with a mixture of sadness and apprehension that I have to report that Grange have withdrawn from chess competition for the forthcoming season. They simply do not have enough members to run a team or a club night. Some details have been left on the
Club Page
for any future interest.
---
26th August 2015
Appeal from Sasra
We are low on members and are looking for players to play on our team this season from any part of the county (or outside) to either join our club or play on a guest basis to assist us in fielding a full team this season. We would welcome offers from all grades but we particularly lack a strong top board so anyone looking to play Cumbria's top players might consider this opportunity. Even if you only play one game close to your home you would be helping us.
Contact Mark Mallard.
markmallard7@aol.com
01946 591012
---
29th July 2015
2015 Congress of the Year !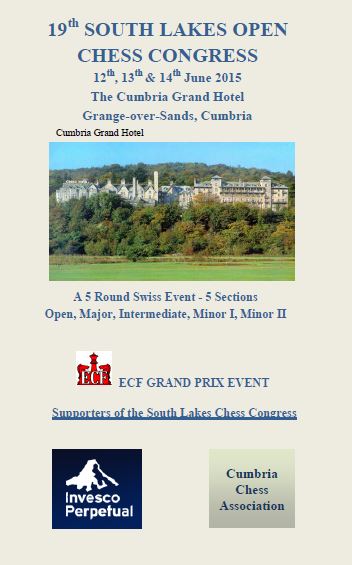 The ECF awards for 2015 have named the South Lakes Congress as Congress of the year.
Extract from the
ECF website
-
Approximately 180 people play in five sections, each with £500 prize money. There never seem to be any arguments. However, the crowning glory is the ballroom at the Cumbria Grand Hotel – there are glorious views from the playing area.
Well done to Dave and Trevor, and everbody concerned ! It really is a great congress !
---
29th July 2015
2015 Constitution
The 2015 Constitution is now available
here
, and on the
Library Page
.
---
26th July 2015
2014 Potter/Wason English Federation for Correspondence Chess Best Game Prize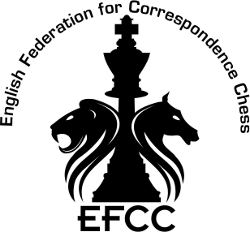 Wes Bell has been awarded the 2014 Potter/Wason Prize.
More details and the game on the
Games Page
.
---
26th July 2015
July Grades are out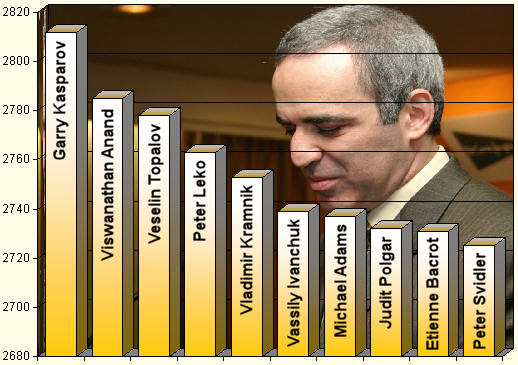 Yes, it's that time of year already ! The new grades are out and can be seen on the
Gradings Page
.
Windermere hold the top 3 spots. No wonder they keep winning everything !
---