Page last updated Sunday 26 June 2022

---
24th
June 2022

AGM
July 9th 2022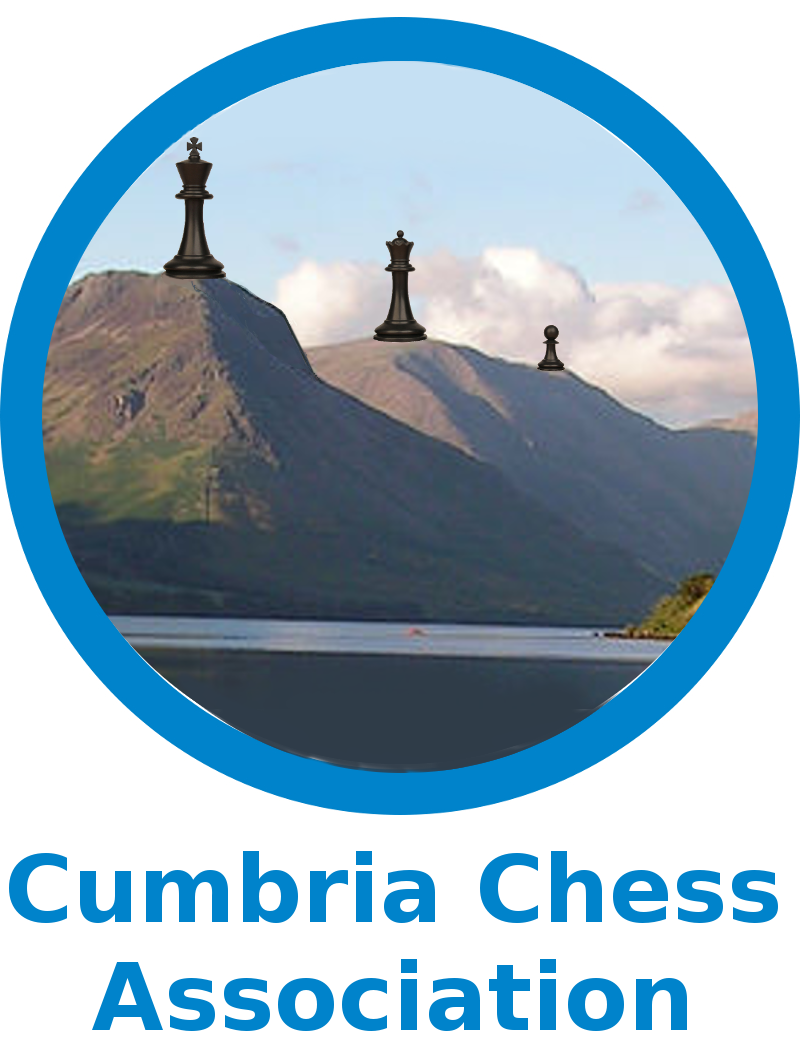 Dear Club Secretaries and Captains
I attach the agenda for this meeting together with the Minutes of the last meeting and proposals for discussion received from David Shaw.
I would ask you to encourage as many of your members as possible to come to the AGM to ensure that we can get the season off to a positive start.
You will recall that last year, to accomodate Covid, teams of 3 rather than 4 were allowed together with much more flexibility around the fixing of dates for matches. There has been no proposal to amend the number of members in a team but the League Controller's proposals seek to tighten up the organisation of match dates. The rules as currently drafted are included in the Constitution which is available on the CCA website.

I look forward to seeing you at the meeting.
Jonathan Rashleigh
---
21st
May 2022

Cumbria Open League
2022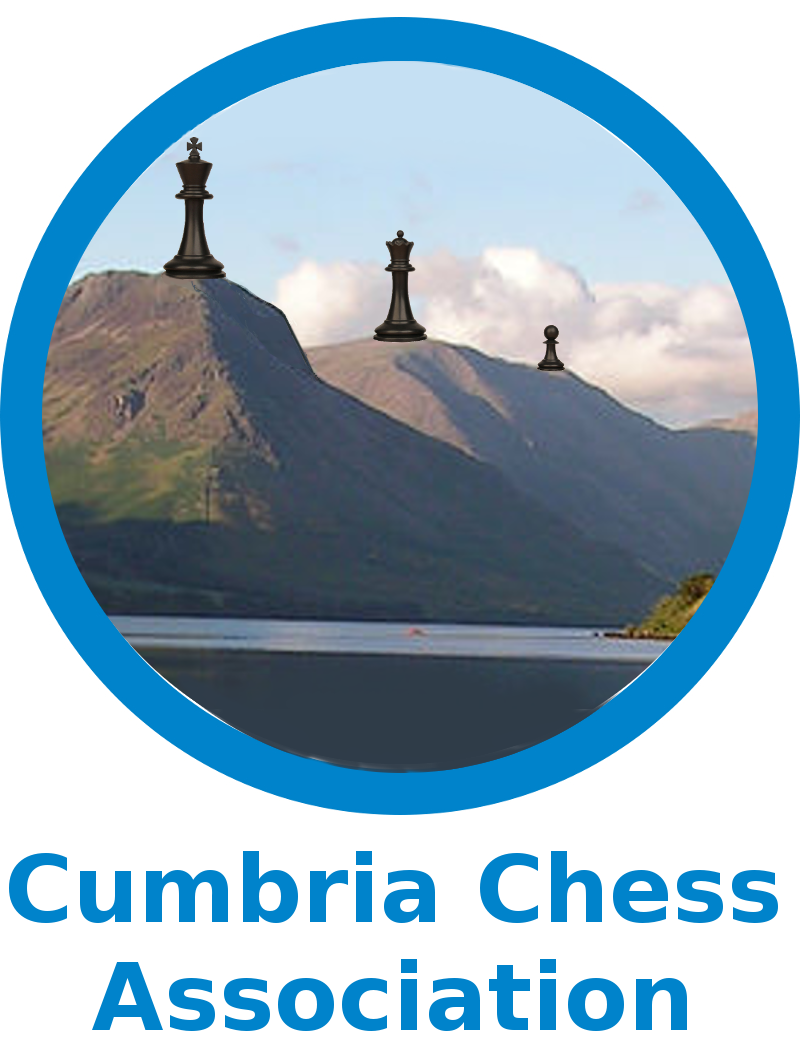 Maryport A have drawn their last game with Barrow and thus have won the Open League for the 2021-22 season.
Many congratulations.
What a wonderful achievment for Maryport A !
A very close finish. Barrow could have won it yesterday.
---
9
th
June 2022

South Lakes Congress 2022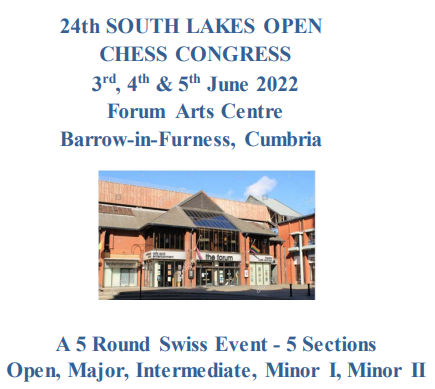 The 24th South Lakes Congress took place this weekend.

A list of the prize winners can be seen here.

The full results are here.


---
21st
May 2022

AGM
July 9th 2022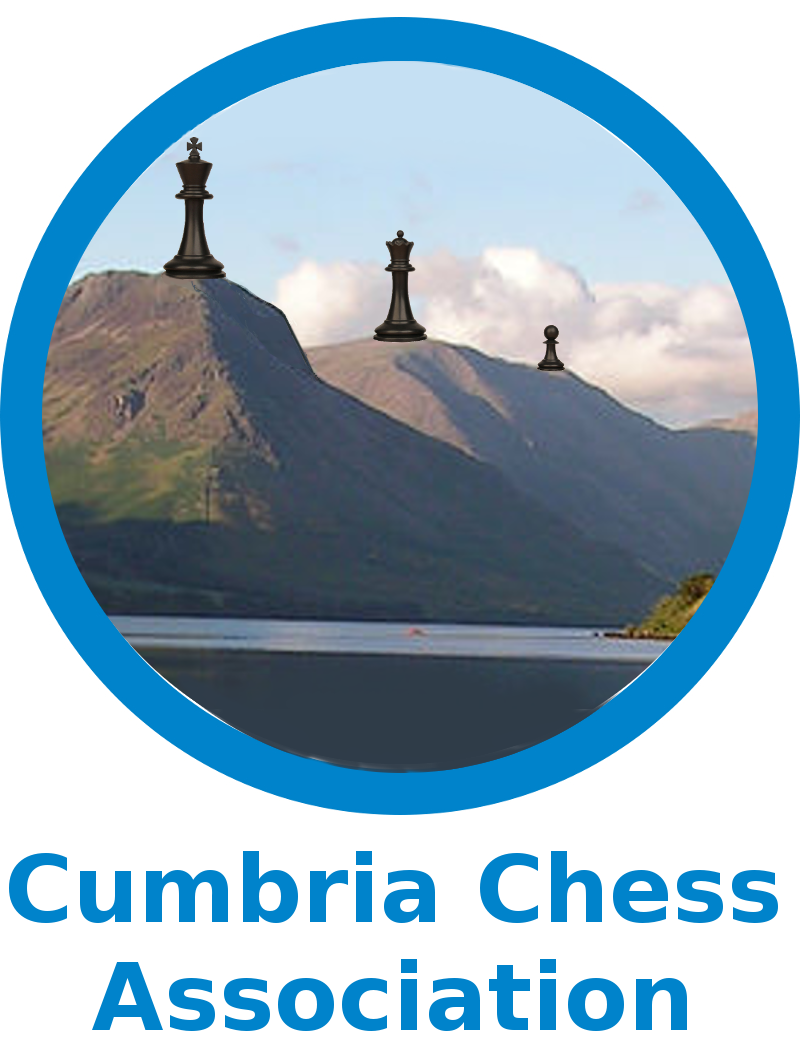 Dear Club Secretaries & Officers

The next annual general meeting of the Cumbria Chess Association will be held on Saturday 9th July. Subject to final confirmation, it will be held at the Crown at Eamont Bridge starting at 2pm.



The impact of Covid haunted last season with quite a few matches not played despite the reduction in team size and the increased flexibility around fixture dates. Hopefully this will not be a factor next Winter and it is therefore important that all clubs join in discussion of what they want out of league and cub chess and what rules should apply so that there can be a full and enjoyable season ahead. As always, it is important that all clubs be represented at the meeting.



As required by the Constitution, I will send out an agenda at least two weeks before the meeting and would be grateful if, before then, you could give me any items or proposals that you would like to be included.



Best wishes
Jonathan Rashleigh

---
18th
May 2022
Lancaster One Day Rapidplay 18th June 2022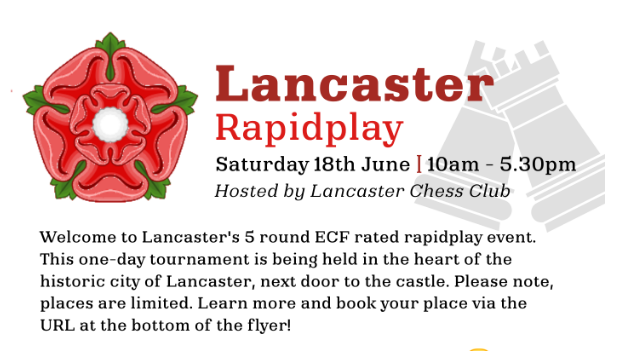 There is to be a one day rapidplay tournament in Lancaster on 18th June. Details can be seen
here.
---
11th
May 2022
NCCU AGM Minutes 2022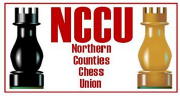 The NCCU AGM minutes from April 2022 can be seen
here
, and on the
Library Page
.
---
10th
May 2022
North East Final of National Youth Chess Championships

Dear North East chess organisers,

I would like to invite juniors from your area, school and chess club to take part in the North East Final of the 1st National Youth Chess Championships.
It is being held on Saturday 28 May, 2022, from 10:00am to 5:00pm at St Mary's Catholic School, Benton Park Road, Newcastle upon Tyne NE7 7PE
I am organising the North East Regional Finals on behalf of the English Junior Coaches and Organisers Association (EJCOA).
Competitors will be organised into several age categories (Under-8, Under-10, Under-12, Under-14, Under-16, Under-18 and Under-20, with ages as of 01/01/2022) and will play five rounds of chess (each player will have 25 minutes to make all their moves, plus 10 seconds per move).
The winning boy and girl in each category will be eligible to compete in the National Finals at Nottingham High School, July 8-10. There will also be trophies and other prizes, to be announced on the day, depending on the number of entries.
To enter the North East Regional Final, go here:
https://ejcoa.co.uk/online-payments/nyc-regional-final

Further details can also be found here:

https://www.englishchess.org.uk/event-calendar/#event=70309544;instance=20220528100000

This is not a school-run event and so St Mary's Catholic School takes no responsibility for admissions or to attend/supervise on the day. The students and their parents are responsible for these things.

Please don't hesitate to get back to me if you have any questions.

Best wishes,
Tim Wall
EJCOA Regional Organiser
Tel: 0750 372 2366
---