Page last updated Tuesday 19 April 2020

---
19th
April 2022
NCCU Under 1650 - Cumbria v Lancashire


As I suspected, getting a team together for Easter Sunday was not going to be an easy task and consequently, we ended up with only nine players. Actually, we were down to eight when James Ovens couldn't find the venue after traveling all the way to Lancaster from Carlisle. Despite some very close games, there was only one draw when Neil Foxcroft managed to hold on despite being a pawn down. We did have two wins by Tim Bowler on board 2 and John Lydon on board 4 but with Lancashire's average rating at 1580 and ours at 1407, it's not surprising that they won the match. Many thanks to Barry Hymer of Lancaster chess club.

Andy.
See the
County Chess Page
for the full result.
---
28th
March 2022
Nccu Under 1650 Yorkshire v Cumbria
On a glorious Spring day, eleven Cumbrians (would have been 12 but Alan Llewellyn caught Covid) decided to travel to Barnard Castle to spend the afternoon in the Methodist Church Hall playing chess. With the absence of our board 1, everyone had to move up a board, making our task harder than we already knew it would be. Despite all the games being very close, many of the games ended in draws but Yorkshire managed to get the better of 4 of the games. Cumbria did however, manage one win on board 11 by James Ovens of Carlisle. The top 5 boards all drew and John Lydon of Carlisle, despite a 3 pawn deficit, fought to the bitter end to get a draw on board 8.
Andy
See the
County Chess Page
for the full result.
---
20th
March 2022
Chess Set for Sale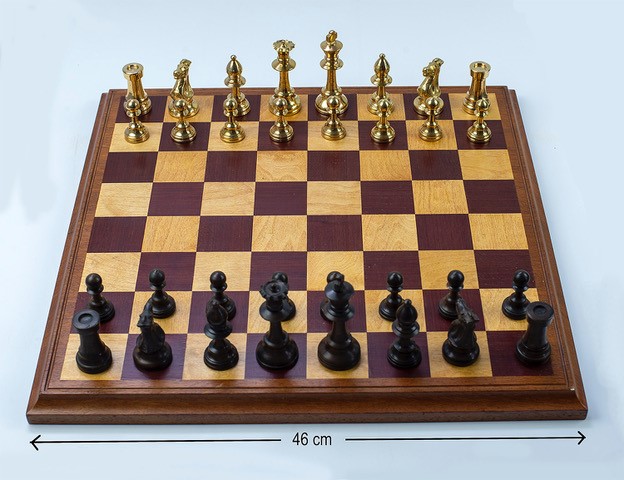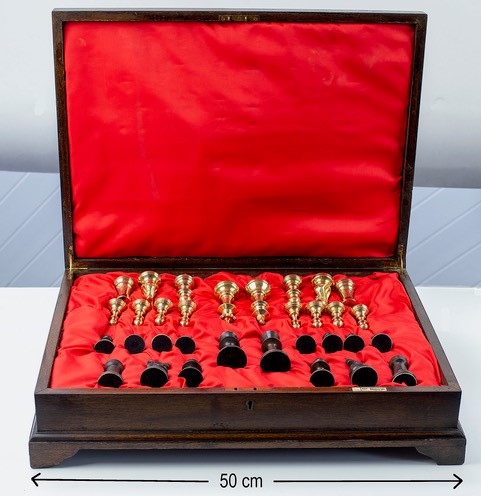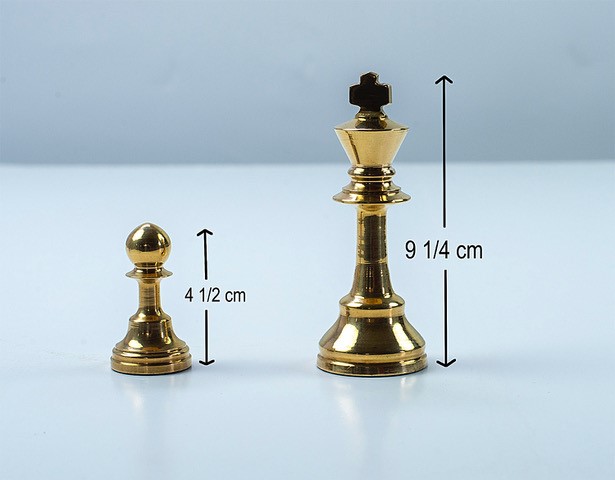 From
Jon Allen <john50mallen@gmail.com>
Hello Andy,
This is the chess set I was telling you about exactly as you see it. Solid brass.
I am looking at an asking price of £150. Although I would think it is probably worth more . Any help would be much appreciated . I photographed it about a year ago but have not got around to doing anything about it until today !!
Kind regards,
Jonathan Allen.
Phone landline 017683 52870
---
2nd
March 2022
Ilkley Junior RapidPlay

Saturday 21st May 2022 Ilkley Grammar School, LS29 8TH
This is a one day, 6 round, Junior RapidPlay tournament with 4 sections. Entry is £10 per player (for ECF Members) and all matches will be ECF Rated.

Full details of the event and registration can be found here
---
8
th
February 2022
Blackpool Chess Congress
2022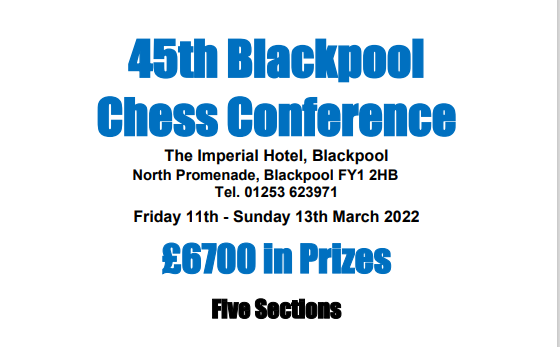 Blackpool Chess Congress will take place Friday 11th March to Sun 13th March.
Full details and the Entry Form can be seen
here
and on the
Tournaments Page
.
Online entry will be available via the website later this week at https://www.blackpoolchess.org.uk/

---
21st December 2021
NCCU Club Championship 2022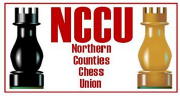 Note from Dave Cole -
Click here for details of the NCCU CLUB CHAMPIONSHIPS 2022, for teams of x4 starting February 2022.
Given the ever changing Covid19 situation and the likelihood of further restrictions on gatherings, it could be that this Club Championship is a non-starter; but nevertheless in the faint hope that the situation improves considerably I need to ask (if conditions permit) if any teams are willing to play?
Please let me know if you are interested by the end of January 2022, when the situation will be reviewed and we can decide whether to go ahead or not.
Regards,
Dave
---
13th
December 2021
Durham
May 2022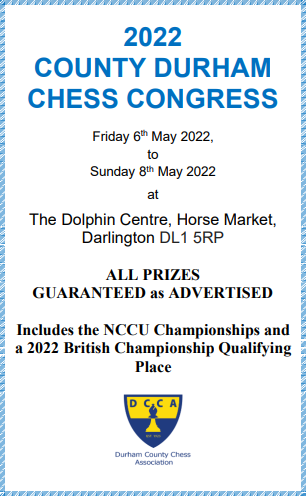 Go to Durham Chess Congress to enter via the website.
An Entry Form can be seen here.
---
2nd
December 2021
Covid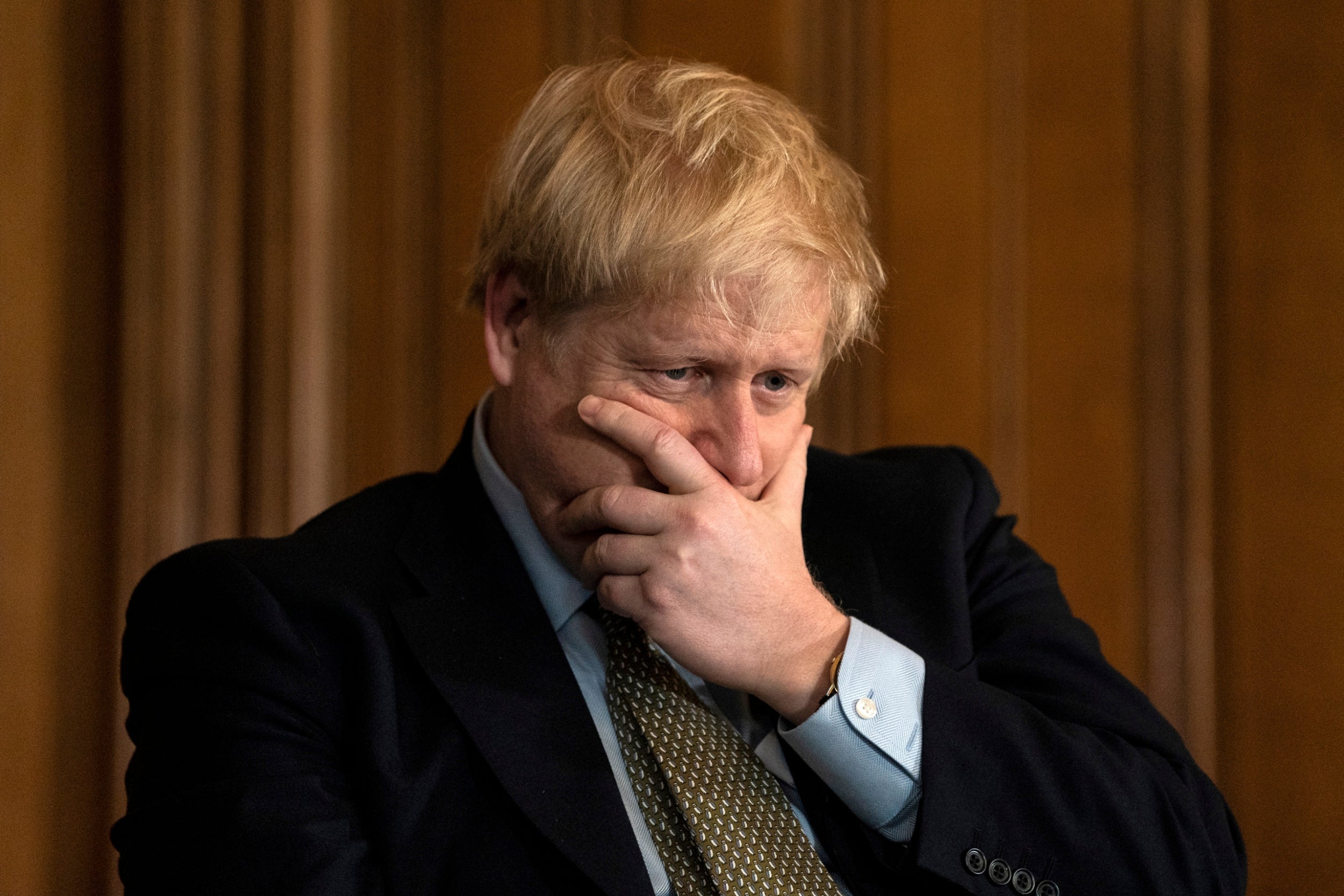 He's looking a little worried again !

He hasn't said (yet) that we should not play Chess.


However, I think it prudent to say that if anybody has difficulty getting a team together there will not be any penalties imposed for missed deadlines etc. So let's keep doing what we can and what we are comfortable with.

Dave
---
25
th
November 2021
Whitaker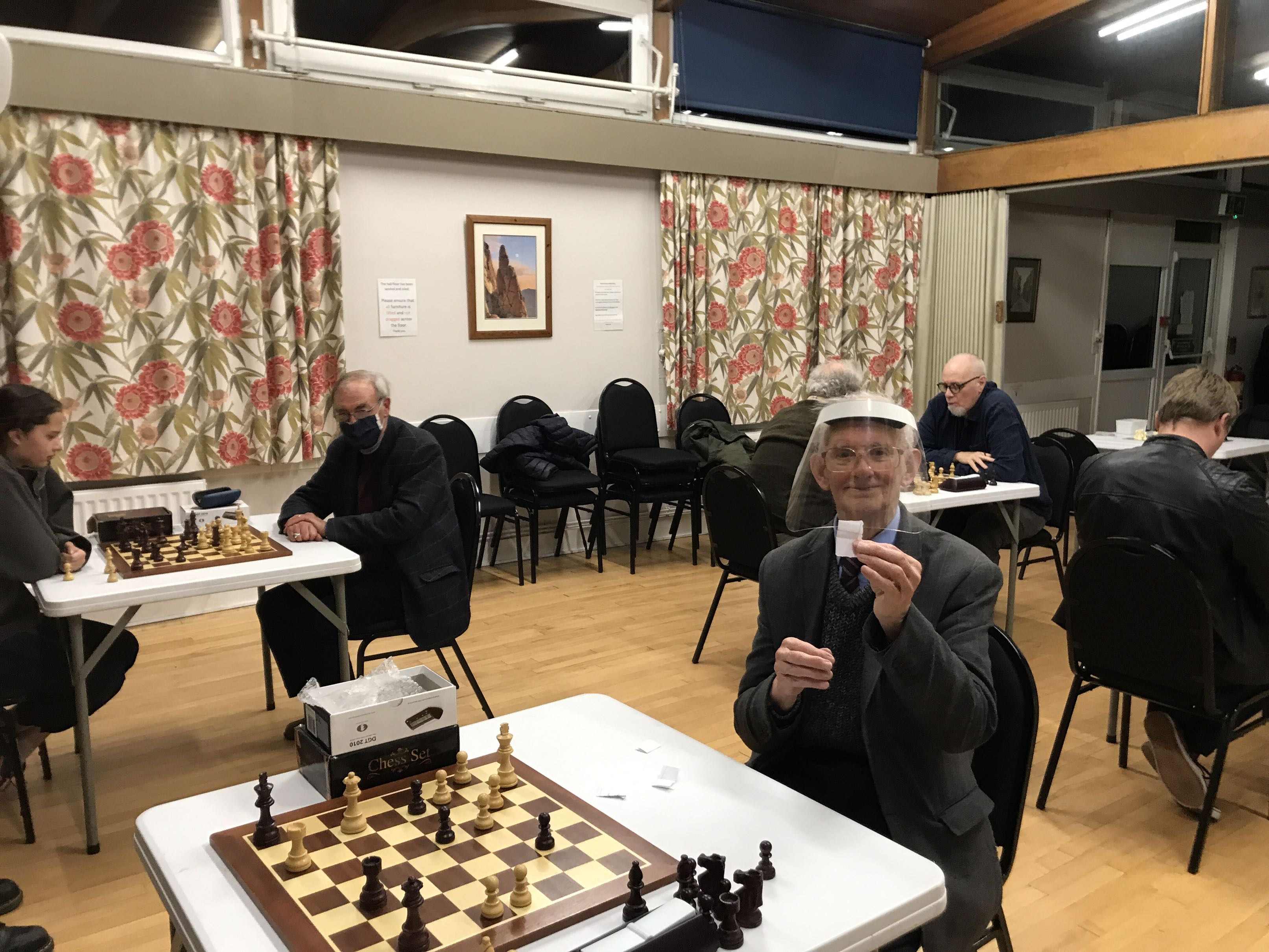 The 2nd round ( ie the semi-finals ! ) of the Whitaker was drawn tonight at Kendal Chess Club by secretary Michael Thistlewood.
It can be seen on the
Whitaker Page
.
---
11th
November 2021
South Lakes Congress 2022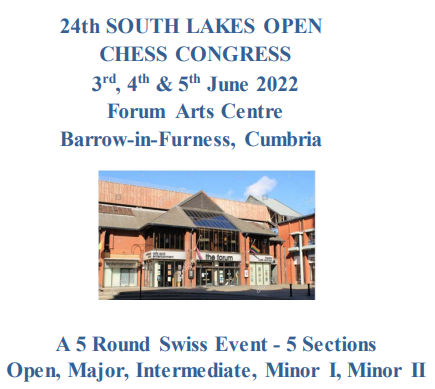 Due to circumstances beyond our control, the 2022 South Lakes Chess Congress will not take place in Kendal but at the new venue of the Forum, Barrow-in-Furness on the first weekend in June.
We hope to see you there,

Dave Cole

The Entry Form can be seen here and on the Tournaments Page.

---
7
th
November 2021
Player
Info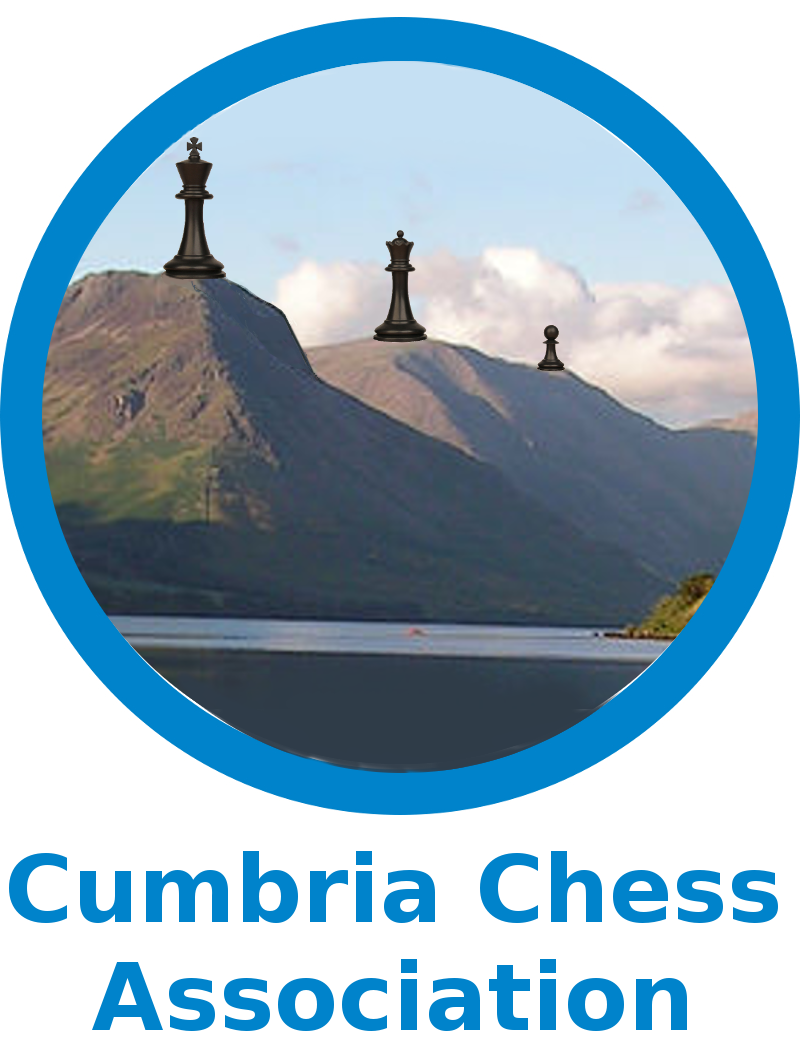 I have been using a few tables to keep track of the number of games played for different teams. I was asked if this info is available. And so here it is !
Here
. It will also be available from the column on the right, and the
Fixtures Page
.
The current ECF rule is that 3 games can be played before Game fees are liable, and these days the ECF follow then up with vigour ! It is actually cheaper to join than pay a lot of game fees !
Our own constistution follows the ECF by allowing 3 games. After that payers must be ECF members and Cumbria Chess Association members.
---
19th
October 2021
Barrow win South League 2019-20
Ulverston B beat Kendal tonight (results on Archive Pages ) and so Barrow win the South League yet again. That is 6 times on the trot - 2015-2020.

Well done Barrow !
---
17th
October 2021
Constitution
2021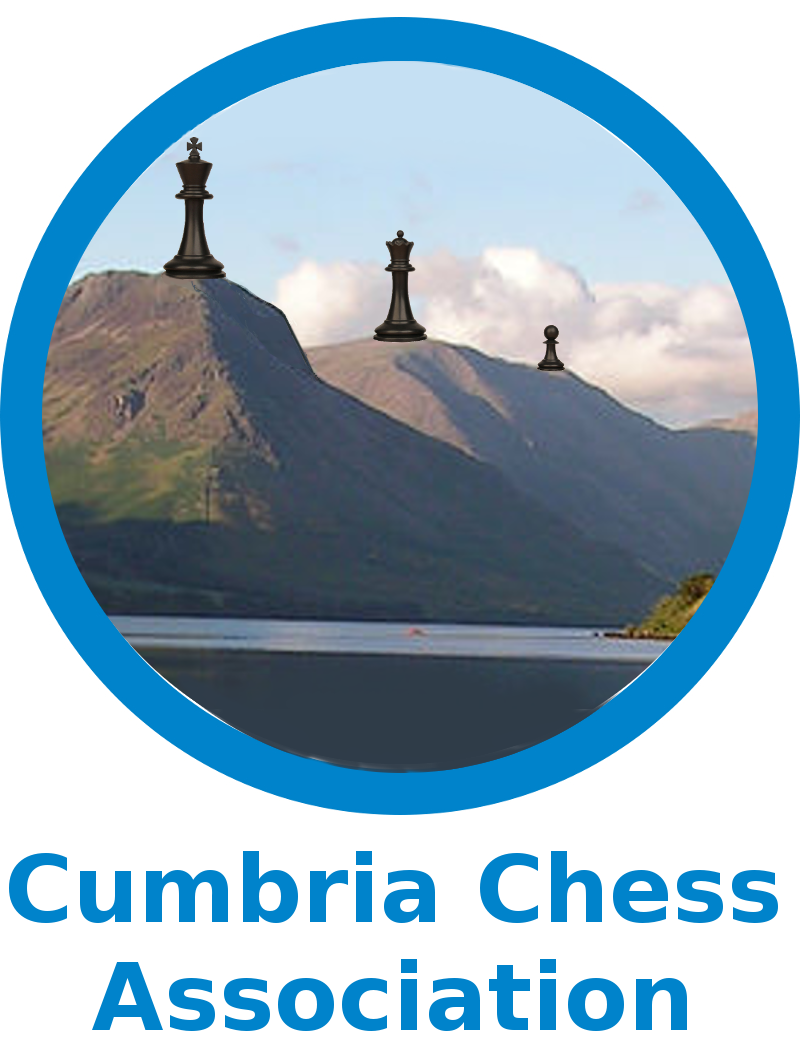 An amended Constitution is available which incorporates a change allowing for a method to deal with teams that have an equal number of points in the Leagues.
The team with the highest "game points scored/number of games played" will take the higher position in the League.
It can seen
here
, on the
Library Page
, and the
Archives Page
. See 4 (2) t) on Page 9.
---
15th
October 2021
Club Ratings and Membership Details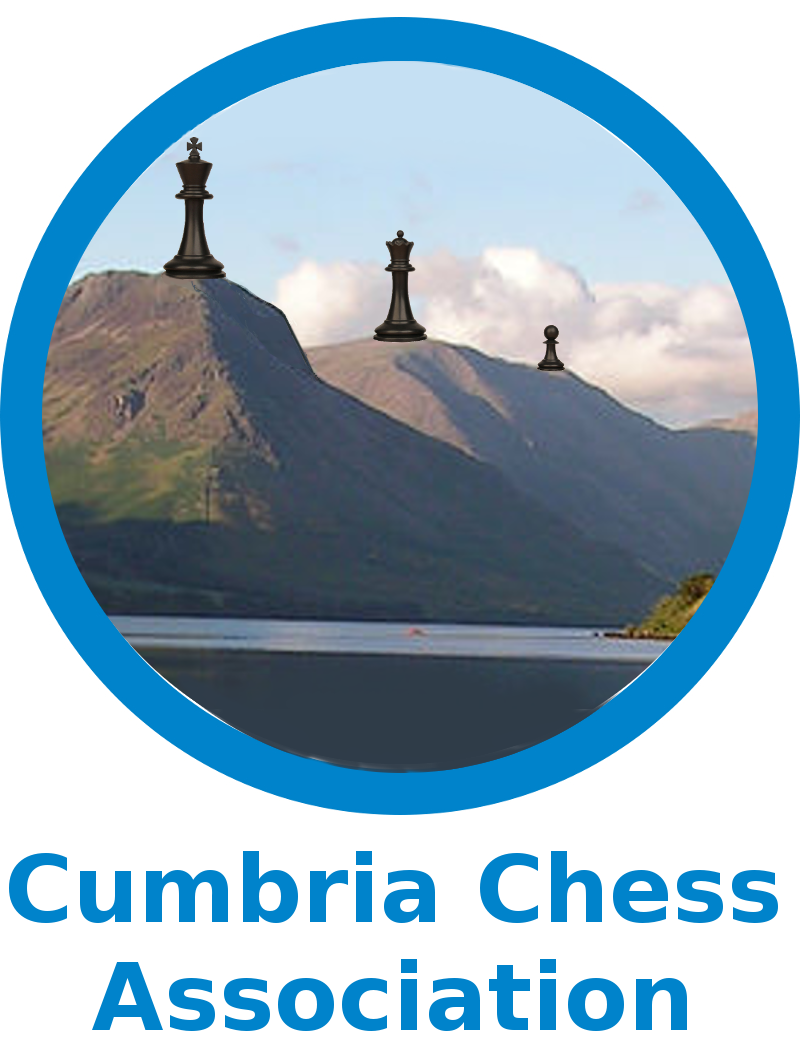 I was asked recently if it was easy to check the ECF details for any particular club.
Yes, it is.
Go to the
Clubs Page
and at the bottom of each clubs listing there is a link such as -
Kendal ECF Ratings and Membership Details
Easy !
---
13th
October 2021
Constitution
2021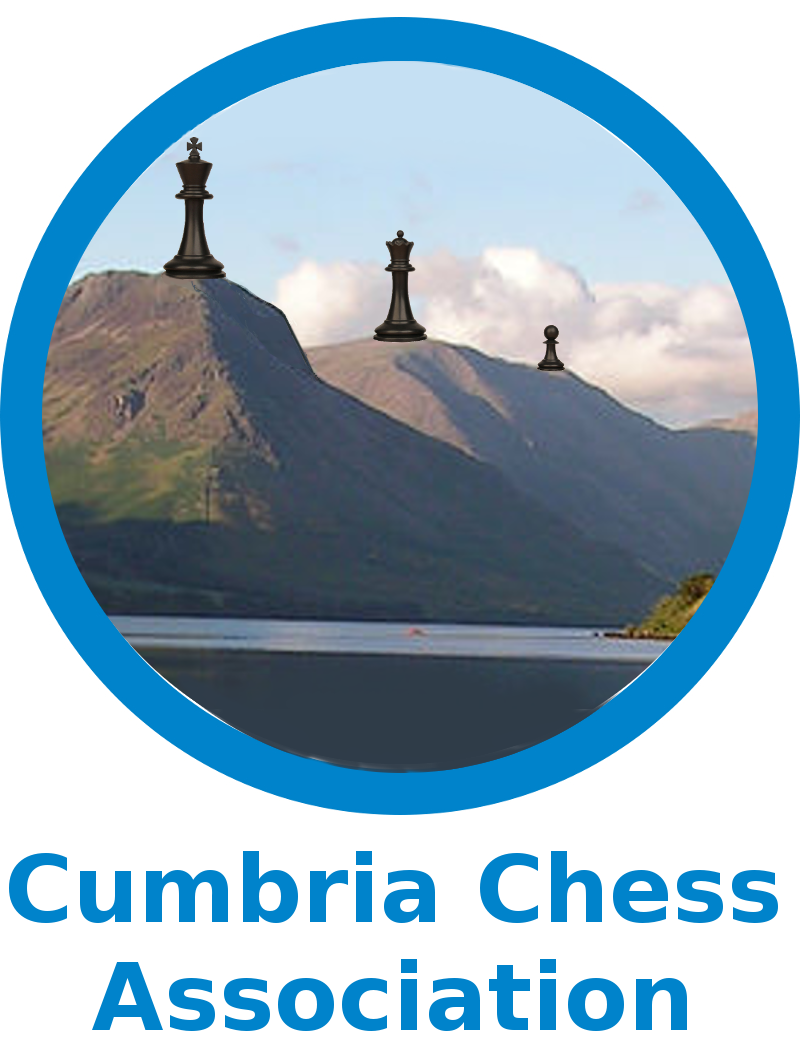 An amended Constitution is available which incorporates the changes in the ECF grading system to the new Rating system.
It now also includes change in team numbers and the revised league scoring system.
It can seen
here
, on the
Library Page
, and the
Archives Page
.
The changes in brief are -
The old grading system is replaced by a rating system. These are recalculated monthly, so team captains should check the ratings every month to be sure of getting the correct board order.
Teams in both Leagues consist of 3 players. However if both teams have people keen to play then 4, or even more !, players is fine. Because of this the scoring system has been changed to 3 points for the team that wins the match, and 1 point for each team in a draw.
The Whitaker is similar in that 3 players is the default, but teams can play 4 players if agreed by both captains.
---
7th
October 2021
Barrow A v Kendal
It was a draw between Barrow A and Kendal tonight in a match from the 2019-20 season, meaning the title is still not settled.


The fixture date was 18th January 2020. I have sent a warning to both captains for not arranging the match within stipulated time limits.I try to be flexibl
e but I think

1 year

and 8 months

is pushing it a bit.

I cannot express how much I enjoyed playing over the board chess again.

The match results can be seen on the Archives Page 2019-20 South League Results.



---
27th
September 2021
Website Maintenance
Godaddy are making some important updates from tomorrow 17:00 Tuesday 28th September to 17:00 Wednesday 29th September.

During this period the website may be offline occasionally.
---
26th
September 2021
Whitaker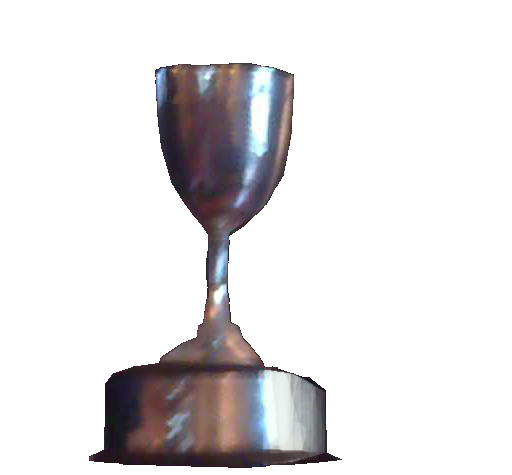 Andy has written a little report on Penrith's wonderful
achievement
on winning the double which he is sending to the Cumberland & Westmorland Herald. You can read it
here
. I have also put it on the
Library Page
for
prosperity
.
---
24th
September 2021
Whitaker

Penrith 1 won the Whitaker Final last night after beating Ulverston.
That makes it the double !
A great
achievement, even if it did take nearly 2 years.

You can see the results on the Whitaker Archives here.
---
21st
September 2021
Cumbria Membership Form
Club Secretaries to email their club Membership list, Cumbria and ECF Membership to the Cumbria Membership Secretary: dave.cole@baesystems.com
Cumbria fees to be sent to the Cumbria Treasurer – George Horne
Cumbria Membership: £6 Adults and £1 Juniors
For those players wishing to be ECF members they must do this on an individual basis on-line or contact the ECF Office: membership@englishchess.org.uk
A reminder that Cumbria players who play in the Cumbria Leagues and Whitaker must be Cumbria and ECF members for those who play more than 3 games
ECF Membership 2021-22:
Bronze £18.00 Adults & £6.00 Juniors (new Juniors can join for free for 1 year)
Silver £27.00 Adults & £6.00 Juniors (for Congress players)
Gold £39.00 Adults & £19.50 Juniors (For FIDE rated events)
Platinum £75.00 (All the above and donation to ECF)
For Players who join the ECF at a later date and/or upgrade their ECF category could they please inform your Club Secretary and forward to the Cumbria Membership Secretary?
---
16th
September 2021
Whitaker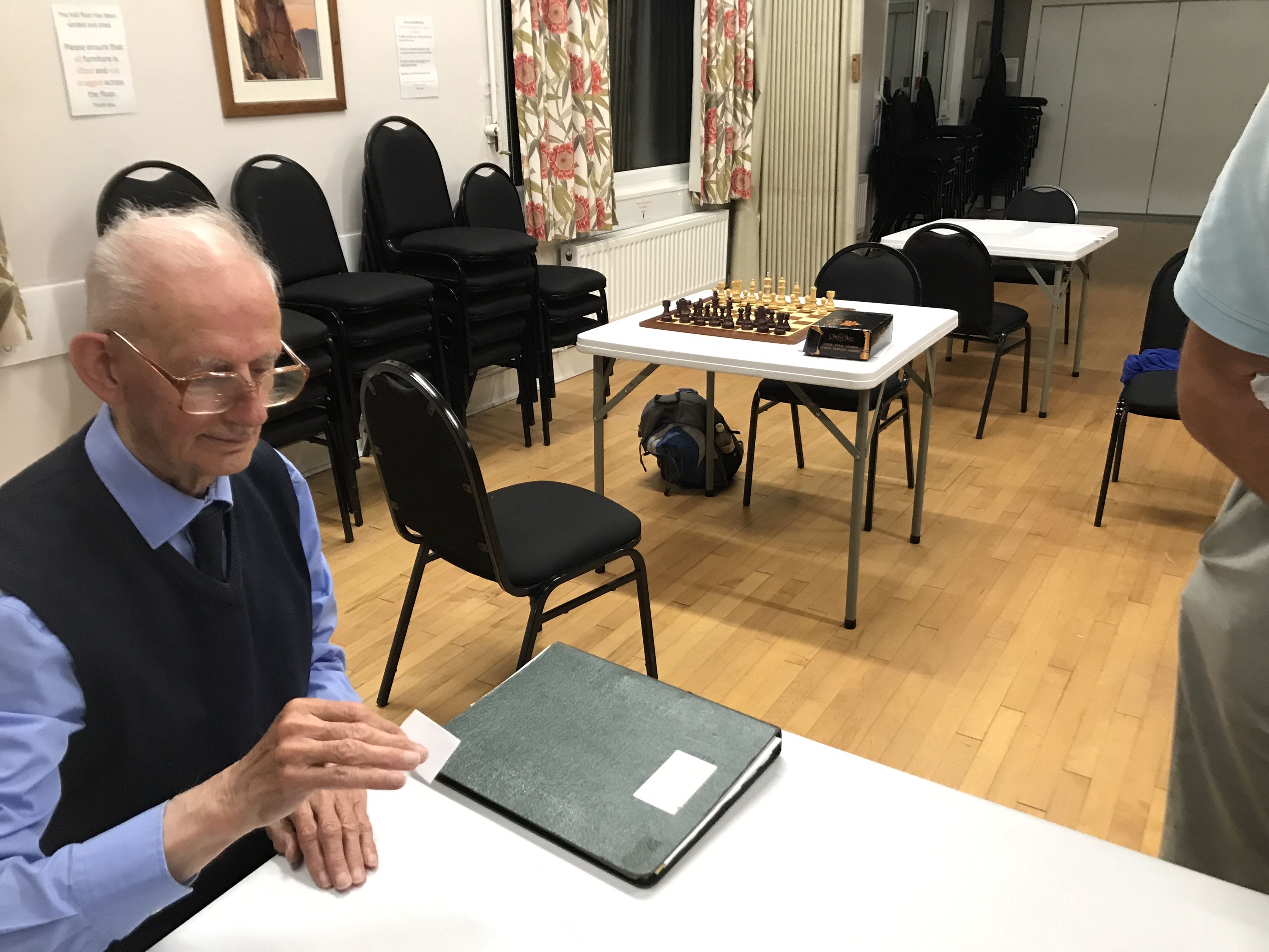 The first round of the Whitaker was drawn tonight at Kendal Chess Club by secretary Michael Thistlewood.
It can be seen on the
Whitaker Page
.
There are not many rounds this season. In fact the two byes Carlisle A and Ulverston are already in the Semi-finals !
---
13th
September 2021
Fixtures
The 2021-22 fixtures are out on the Fixtures Page.

As Carlisle suggested Two Byes, Bye1 & Bye2, have been included. If any club wishes to put another team into the Open League I can replace Bye1 and Bye2 with another team/s. First come - first served !

I have left the amount of time to play the games as before. It is good to have an end date to aim for !

Whitaker to follow shortly.

Enjoy !!
---
13th
September 2021
Constitution
2021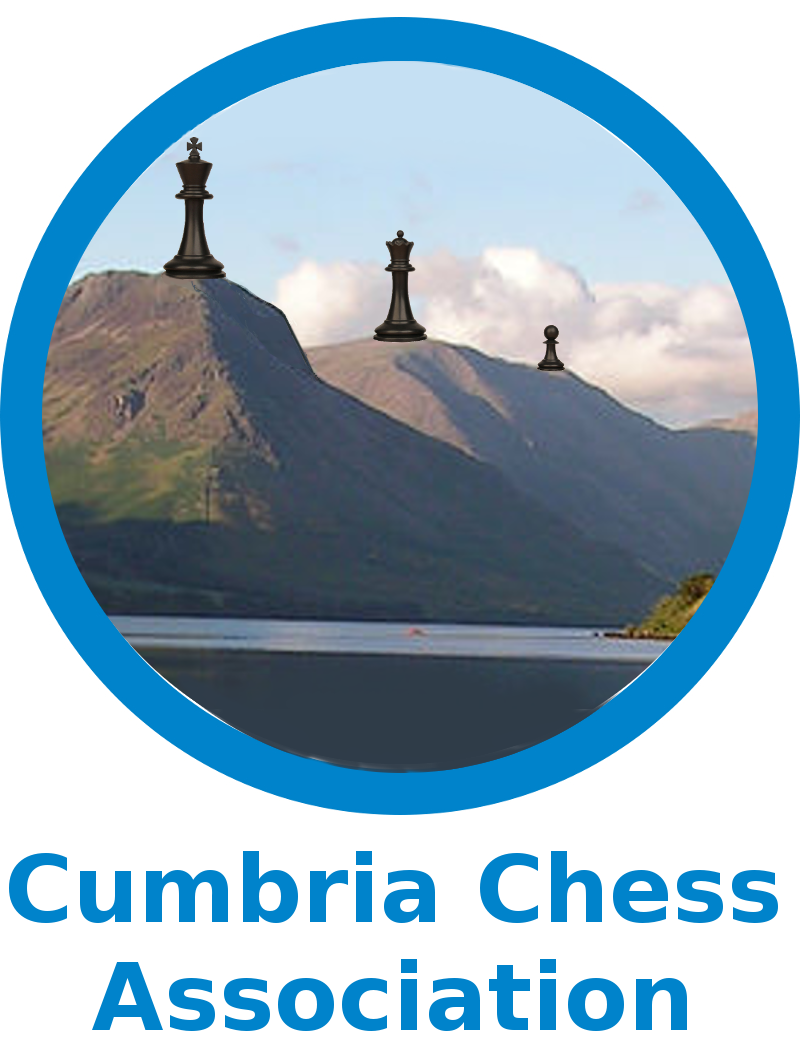 An amended Constitution is available which incorporates the changes in the ECF grading system to the new Rating system.
It has not been amended for the change in team numbers or the revised league scoring system all of which will be reviewed in a year's time.
It can seen
here
, on the
Library Page
, and the
Archives Page
.
---
5th
September 2021
2021
Cumbria Chess
AGM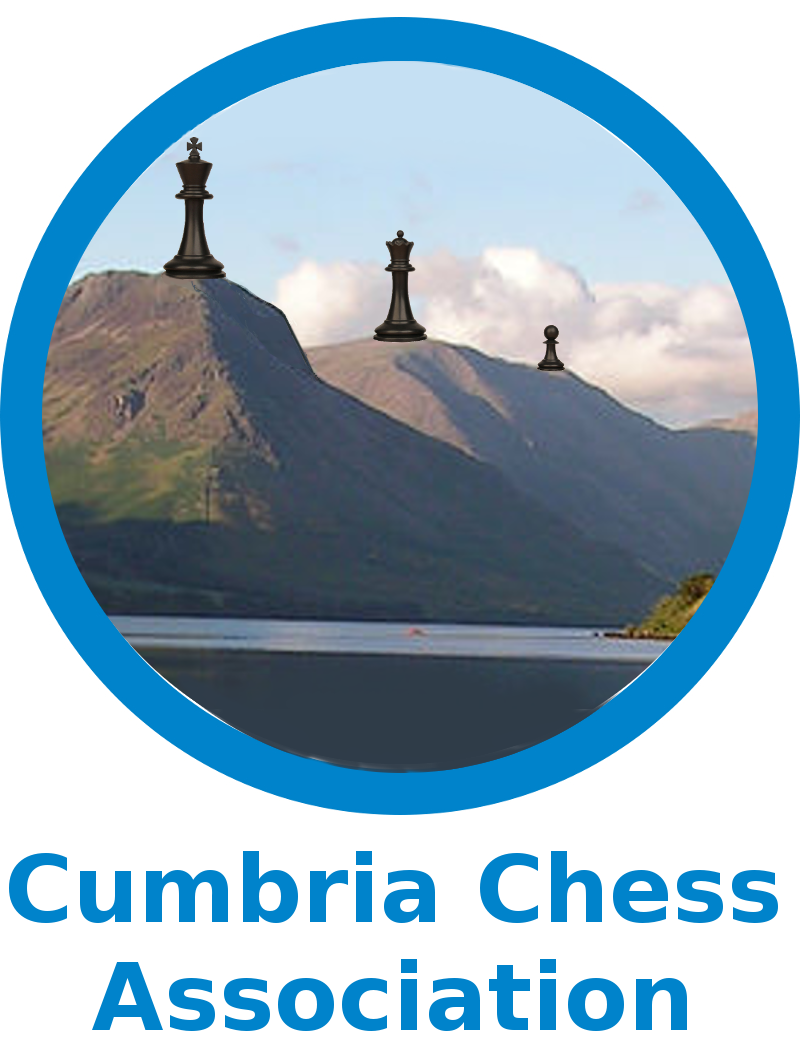 Dear Officers and Club Secretaries
I attach the minutes of the meeting of the Association held last week.
( AGM Minutes & Recommendations to clubs for managing Covid risk )
The main conclusion of the meeting were that all clubs bar one were happy to proceed with planning a full season of league chess - so that will now go ahead.
In order to provide the maximum flexibility whilst the numbers participating were still unclear, teams could now consist of three players although teams could be larger by mutual consent of the captains. Match scoring would therefore reflect the overall team result but would no longer include points for individual games.

These changes would apply for the coming season only with the position being reviewed as necessary next year.
A number of recommendations were made to assist clubs in mitigating the risks of Covid transmission within their venues. These are also attached to this email.
The spirit of the meeting was a desire to be flexible and 'play it by ear' in order to try and get as many people back playing chess as possible and clubs are encouraged to reflect this attitude in their own planning.
Best wishes
Jonathan Rashleigh
Secretary - Cumbria Chess Association
---
1st
September 2021
Whitehaven
Whitehaven/Sasra are considering entering a team into the Cumbria Open League but may be short of a player or two. If you would like to play league chess with them please contact Mark Mallard at

---
18th
August 2021
2019-20 Open League won by Penrith A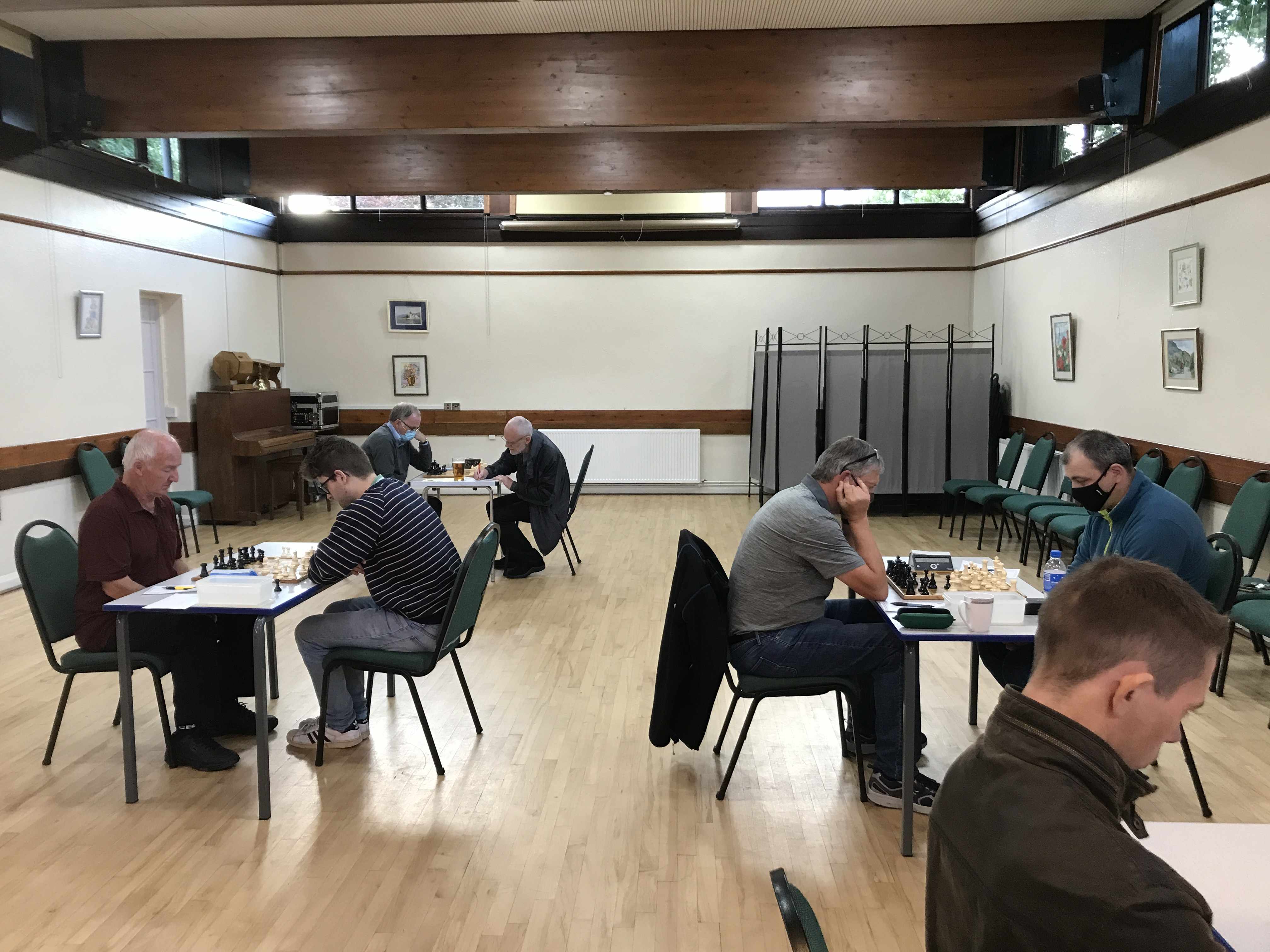 Windermere v Penrith A had a fixture date of 14th March 2020. It was played last night and Penrith took enough points to ensure that they have won the 2019-20 Open League.
---
12
th
August 2021
2021
Cumbria Chess
AGM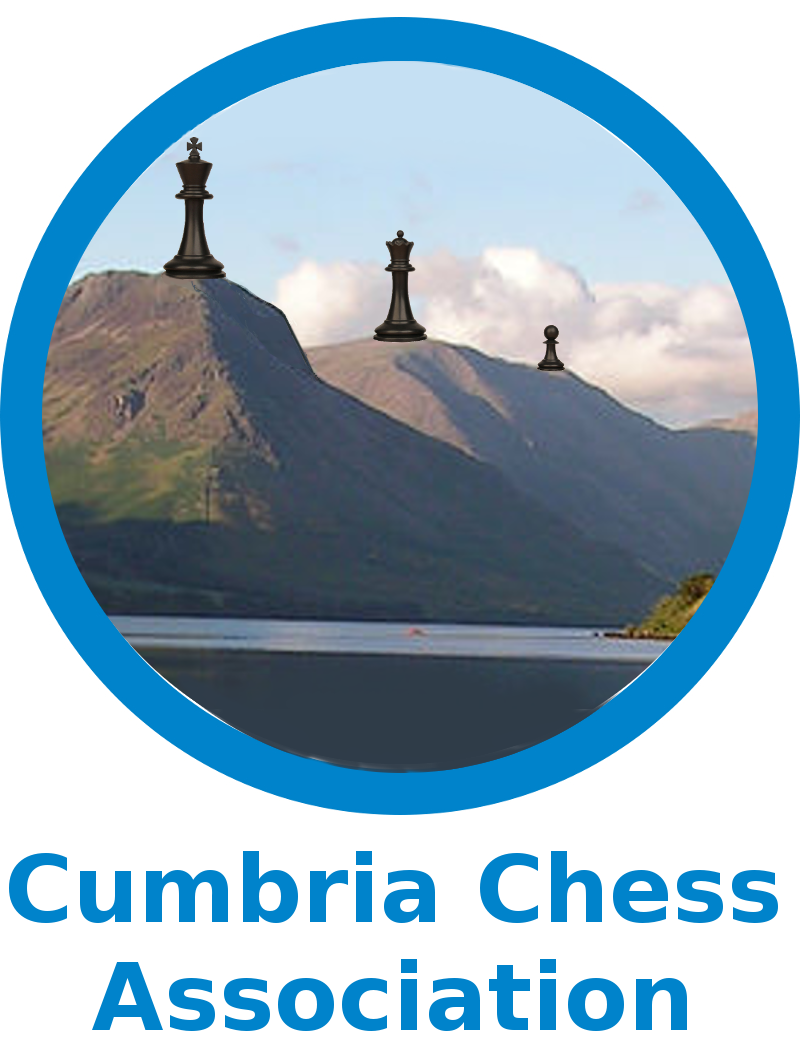 Dear Secretaries and Officers
Further to my earlier emails, I attach a Guidance document prepared by Dave Cole which highlights many of the issues which we might want to discuss in the early part of the meeting.
In providing notice of the meeting, I did not refer to rule change propositions or include them in the agenda as I felt that we already had enough to discuss. It is however an AGM, so if any club wishes to propose changes, I would be grateful if they could send me their proposals and I will do my best to circulate these ahead of the meeting.
Regards
Jonathan Rashleigh
---
8
th
August 2021
Open League
It's
Windermere
v
Penrith A
on Tuesday 17th August. Continuing from 2019-20. Fingers crossed !




Penrith A

have

27
½
points and
Carlisle Bishops
have
24½
. Both have 1 game left to play.
---
5th
August 2021
2021
Cumbria Chess
AGM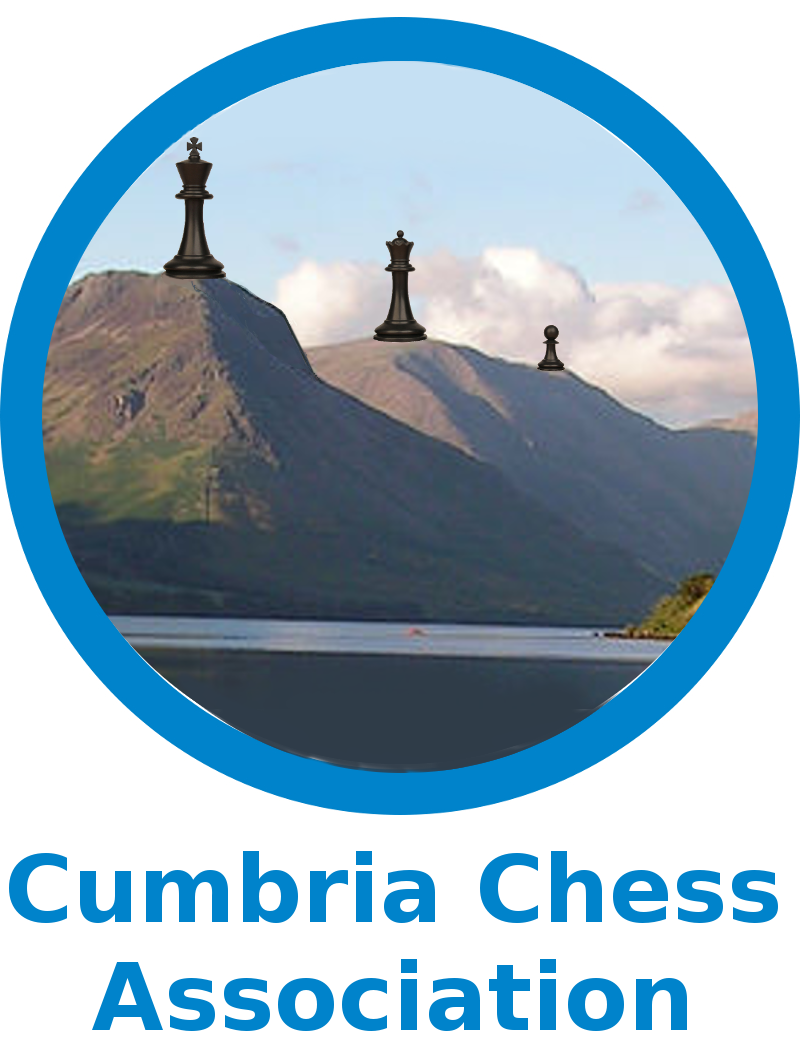 AT LAST !
Dear Chess Club Secretaries and Officers
Following the easing of Covid restrictions, I can now confirm that the meeting scheduled for Saturday 28th will go ahead commencing at 2pm at the Crown at Eamont Bridge and this email constitutes formal notice thereof.
In the circumstances, I would urge all clubs to ensure that they have at least one member attending the meeting who is suitably briefed by his club as to its views on where we go from here.
I attach an agenda for the meeting together with minutes of the last AGM held over two years ago.
The first part of the meeting will be wholly devoted to a discussion of the issues raised by Covid and by the 18 month gap since chess was last played.
Once everyone has agreed the way forward for the coming season, the meeting will also incorporate the normal AGM business.

With best wishes
Jonathan Rashleigh
Secretary Cumbria Chess Association
---
17th
July 2021
ECF grades for Cumbria 1997-98

You may find the 2 images interesting. They are Cumbria grades from 1997-98.

Click a picture to get a better view.

Over 20 years ago. Makes me feel old !

Thanks to Richard McCann for supplying them.
---
17th
July 2021
Announcement from Jonathan Rashleigh - Cumbria Secretary
Dear Secretaries and Officers
Notwithstanding the level of current Covid infections, the opening up process means that from next Monday indoor over the board chess will be a permitted activity. As such it is important for the Cumbria clubs to meet and agree the way forward.
An AGM has therefore been pencilled in for the afternoon of Saturday 28th August. It will probably take place at the Crown at Eamont Bridge but that is not yet confirmed. I apologise that this is the Saturday of the bank holiday weekend but it is the only date that works for the committee members. Hopefully the month before that date will help to clarify the overall state of Covid infection and the extent to which that is likely to impact on any plans.
Although the meeting will cover the usual formalities, the main purpose will be to agree the practical issues of getting league chess going again during the Winter. As such it really is essential that each club can field at least one member at the meeting and that clubs have discussed their own situations ahead of the meeting.
There are bound to be a lot of issues and the season will probably get off to a slow start whatever is agreed. Among the issues that will need to be discussed are:
1. Are there restrictions or changes needed in order to be able to use each club's playing venue?
2. What view does each club have on players who have not been vaccinated?
3. Should masks be worn while playing?
4. What other restrictions might clubs need/want to impose or comply with in order for matches to take place?
5. What is the realistic assessment of the number of teams each club can field given the long lay off period etc?
6. Do we try and play out the remaining matches outstanding from the 2019/20 season or do we abandon them and start fresh?
I am sure that there are many more issues that members will also want to raise.
I will be in touch nearer the time to confirm the agenda and venue.
In the mean time club's should be arranging their own meetings to establish their own situation and view. Please let me know of other items that your club would like to be included in the discussions.
Thanks and best wishes
Jonathan Rashleigh
.
---
15th
July 2021
4NCL Cumbria Team



Amendment

to the note from Alan below. Andy McAtear is controlling any 4NCL team so please contact him if you are interested.

---
15th
July 2021
4NCL Cumbria Team
A note from Alan Llewellyn
-
Hi Cumbrian chess players,
I am looking into the possibility of creating a Cumbrian Chess Team maybe called the CUMBRIAN CHESS POETS, for the 4NCL League otb for next season beginning in November 2021 and going on to May day 2022. The format is a weekend away in Bolton or Doncaster. It would mean one nights sleep, 69 pound single occupancy Saturday night, travelling down for the afternoon Saturday game and travelling back after the morning game on Sunday.
There would be about 10 pound needed for petrol money and there are 5 weekends each about a month apart. If you want to play National chess in the 3rd division north of the national league you will have to be a ecf gold member. But maybe a payment of 20 pound or so by each club each weekend could help with the costs and make them manageable also a pool of players could be used we need 6 in a team, also the county could provide the 75 pound or so registration fee in order to support the idea, and also pay for travel to the car Travel providers in Carlisle and Barrow, one car taking 3 people from each city as the main hub.

Its just an idea at the moment but if anyone is interested to play email: alanmanselllewellyn@outlook.com
Alan Llewellyn

---
14th
June 2021
Lockdown Release Rapidplay Swiss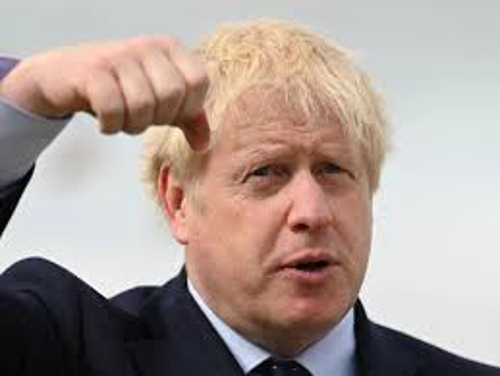 In case you havn't guessed there will be no Swiss Rapidplay on 26th June.
---
1st
June 2021
Lockdown Release Rapidplay Swiss Saturday 26th June


Cumbria Chess
will be
providing some Prize money.
Possibly 1st - £75, 2- £50, 3 - £25, with a grading and junior prize. Depending on number of entries.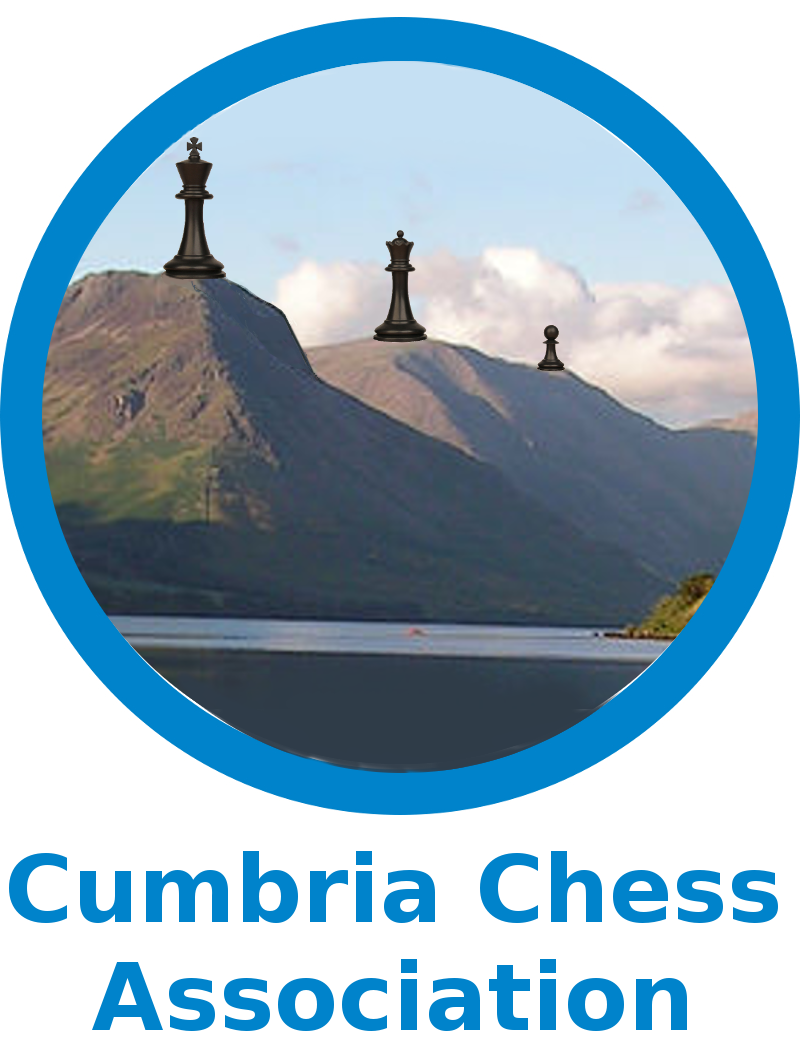 See the
Entry Form
for the details.
Please email me as follows with -
Name:
Club:
ECF Membership No.:
NB please say none if not a member.
Please note -

ECF says people can play up to 7 rapid games before joining.

ECF memberships purchased from 15th May 2021 are valid until 31st August 2022
Please Note -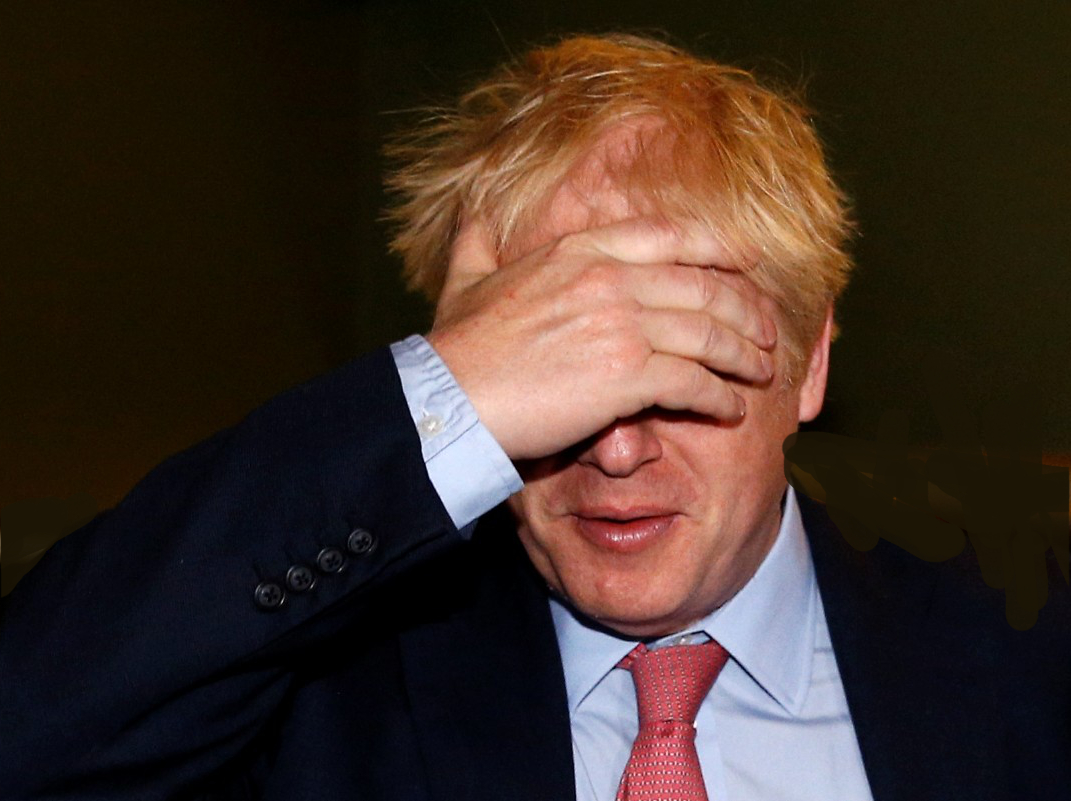 If Boris does not totally release us from lockdown the tournament will be held at a later date.
---
29
th
May 2021
Cumbria Chess Reunion Rapid Saturday 26th June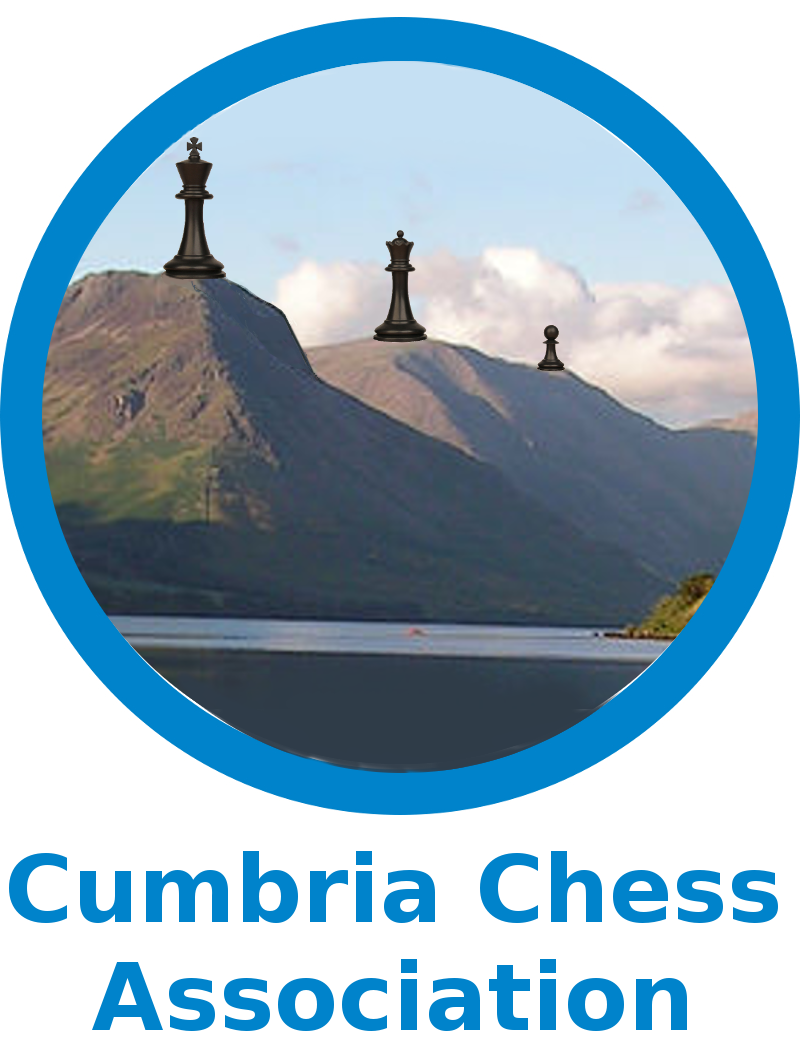 So that Cumbrian Chess enthusiasts can meet up again I am going to run a one day Chess Rapid Play Swiss on Saturday 26th June at The Crown, Eamont Bridge, Penrith.






Possibly
about 10:30 or 11:00

20 or 30 mins each

ECF graded

free entry
Details will follow.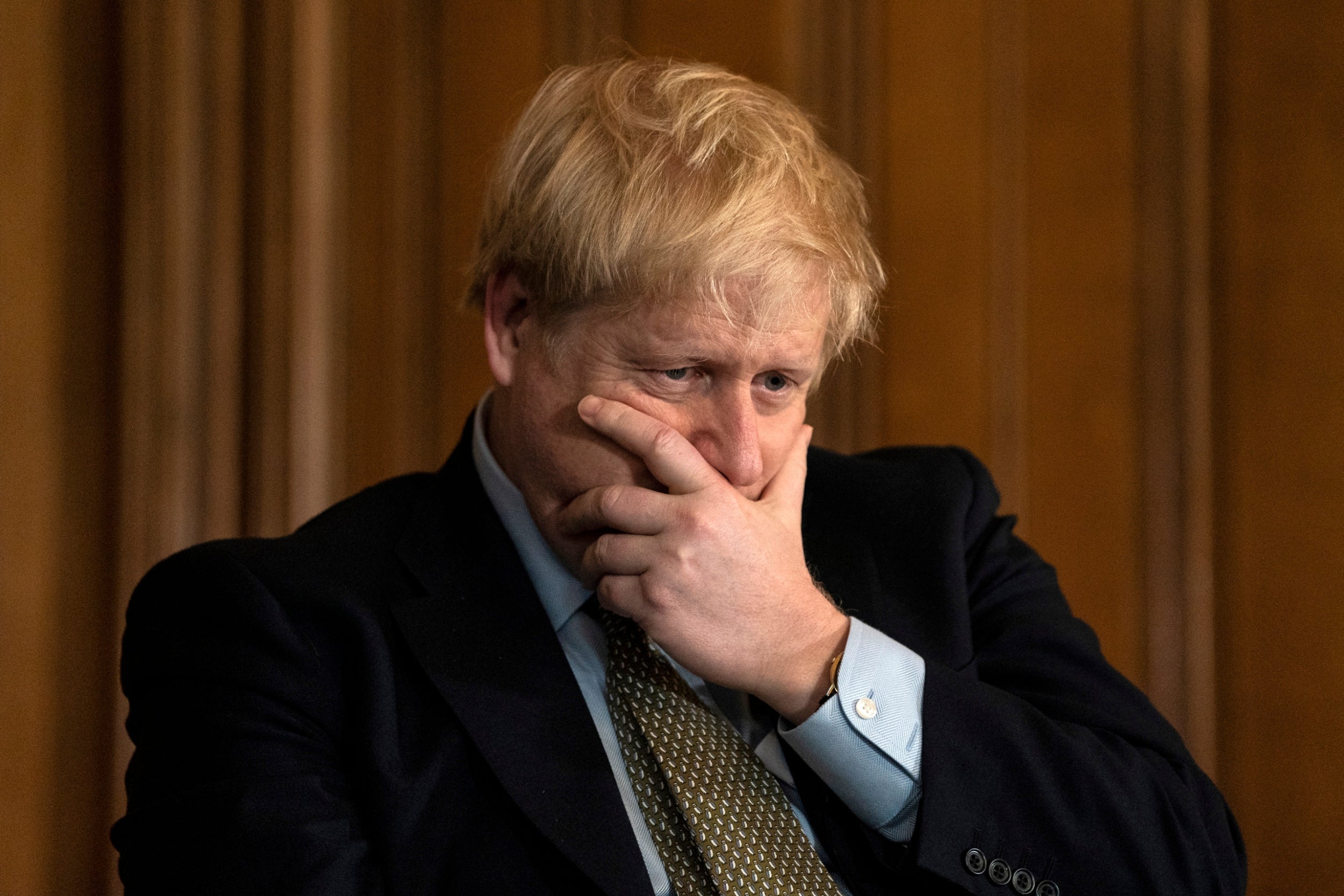 All this depends on our leader, of course.
---
14th
April 2021
SOUTH LAKES CONGRESS 2021 & 2022
Now society is opening up with lockdown easing, we were looking at the possibility of holding the 2021 South Lakes Chess Congress (SLC) later this year. Unfortunately the Kendal Leisure Centre is not available for the remainder of the year and therefore we have to announce that the 2021 event is cancelled.
The good news though is that we plan to hold the 2022 event in Kendal on the weekend of June 3rd, 4th and 5th. The Kendal Leisure Centre is booked and we hope to see you there; an entry form will be available at the end of the year.
Keep well and safe.
Thanks,
The SLC Organisers

---
4
th
March 2020
Chess in Niger
Email from John Lydon ( Cumbria Junior Organiser )
-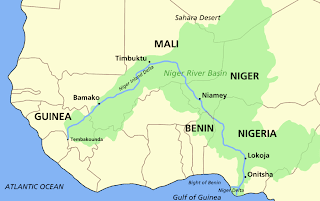 One of the Carlisle Chess Club members (Martin Best) is currently working away from home, as he nearly always is.
He's working in Niger.
He has been doing his best to promote the game out there.
I've contacted my management at Chess in Schools and Communities, and they are in the process of helping him get some chess equipment for schools.
He's also trying to get the adult game promoted there as well.
Niger is a very poor country, and there is very little chess equipment at all.
Specifically, he asked about clocks.
In Carlisle we have some very old mainly analogue clocks that are rarely if ever used, and once we can gain access to them they will be donated.
My question is do any other clubs have any old clocks, that are no longer needed and that they would be prepared to donate?
Many thanks,
John

---
27th
February 2021
Amateur Chess Organization - Oct 1st to10th Crete
Email from Ian Mackay
-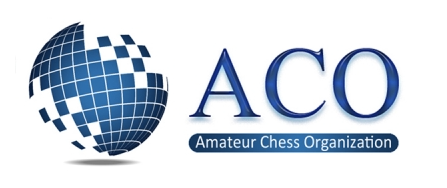 Am I the first this year to sign up for 'OTB' chess abroad?
I have entered this in Crete...
Amateur Chess Organization – ACO World Senior Chess Championship 2021

As you can see it rather grandly calls itself a World Championship event! Do you know anything of the ACO? As I understand it, it is not recognized by FIDE, & is therefore not a FIDE rated tournament.
But does that matter? It's still chess. Their regular competitions are popular & held in very attractive locations...Crete, Sun, October, ouzo...something to look forward to....

Has anyone else in Cumbria played in ACO tournaments?
Cheers
Ian
---
23rd
February 2021
Tony Kirby
It is my sad duty to publish the following email from Dave Cole
-


Click photo for larger image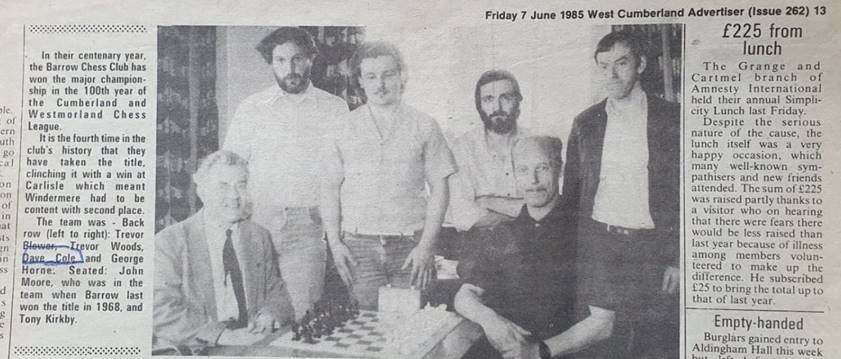 Tony Kirby, Barrow chess player since the mid 1950's has sadly passed away aged 82 on the 18th February 2021.
Tony was a strong player throughout his chess career and a tough competitor, reaching a grade of 151 in 2010.
His first success was in the Barrow Championship as long ago as 1955 and won again in 1988.
One of five chess playing brothers along with his father Norry Kirby, Trevor Blower tells the story of a get together in the Barrow club in 1990's where Norry in his 90's was joined at the club by his five sons, all six of them pensioners!
The top photo includes Tony in the Barrow Cumbria Major winning team in 1985.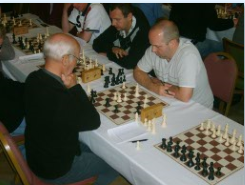 This photo is from the South Lakes Congress 2010 in Grange-over-Sands where Tony on the left is playing Bill Burgess from Carlisle.

---
17th
January 2021
Windermere Chess Club Old Photo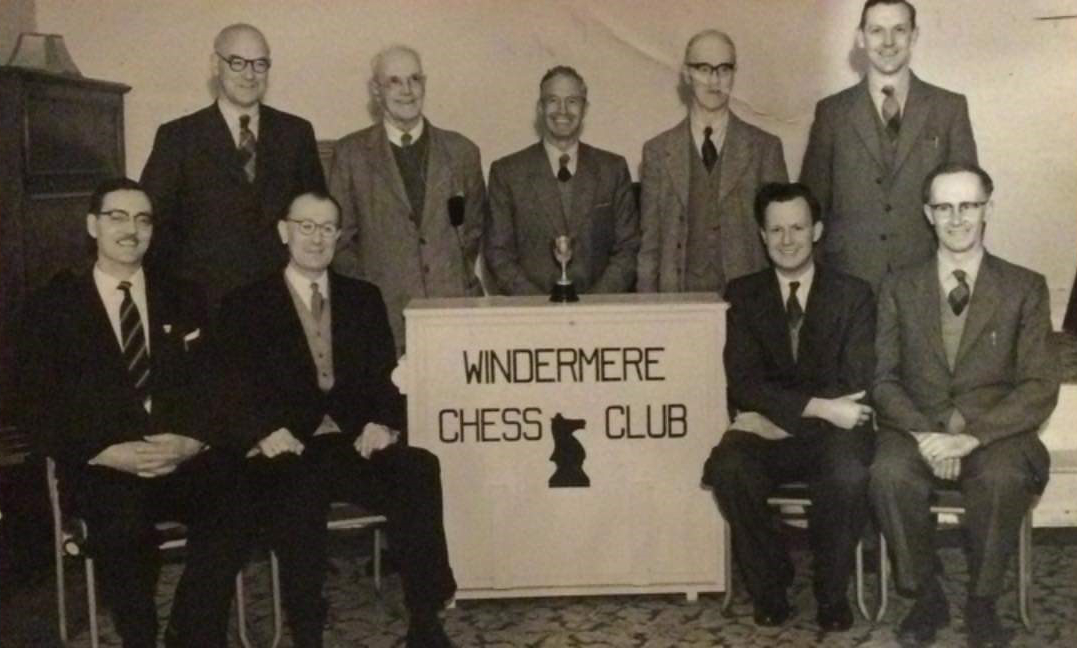 An old photo of Windermere Chess Club members
recently
appeared on Facebook.
It was taken about the time that Windermere held a simultaneous Chess Event given by Harry Golombek about 1960.
Click photo for larger image
As far as we know (L to R) -
Back -

1.

Charles Morris (Science teacher at Windermere Grammar),

2.

George Wilson,

3.

Jack Pooley (President and Haulage contractor),

4.

?,

5

.

?

Front -

1.

John Wood (Salesman/Financial Advisor),

2.

Albert Hebron (worked at Sanderson & Dixon),

3.

?

,

4.

Ron Harding (Secretary & Maker of the cabinet, which is still in use.)
Thanks to Colin Bragg, Ian Hewitson, Ian Mackay, Peter Cloudsdale, Martin Snow for info received. Please contact me if you wish to add, or amend, any details.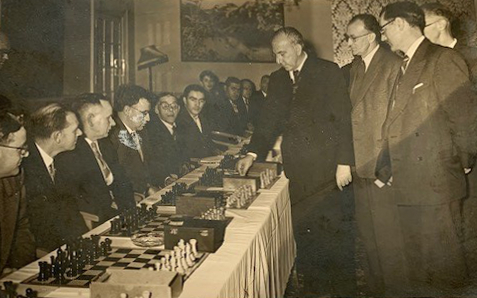 The simultaneous at Bowness Hydro Hotel. Albert Hebron is stood next to Harry Golombek.
Harry won 49, drew 2, and lost 1.








If you have old pictures of your chess club send then in !
---
28th
December 2020
Jim Billsborough 1942-2020
Sad to report that Jim Billsborough passed away earlier this month. Jim used to be the Cumbrian League Controller.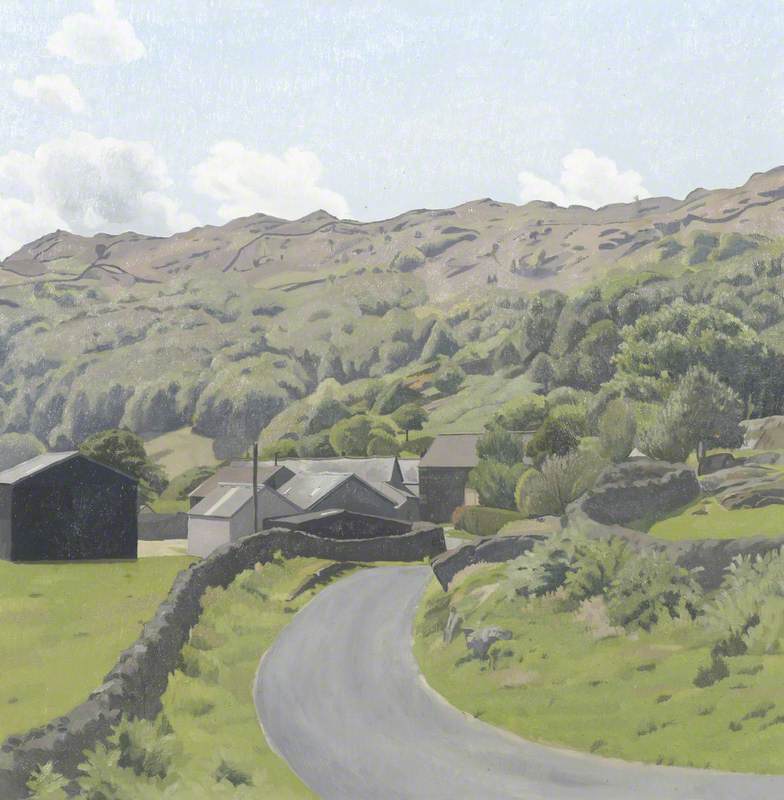 Jim was also a talented artist.
See more picures from him
here
.
---
24th
December 2020
ECF The Queen's Gambit
Scheme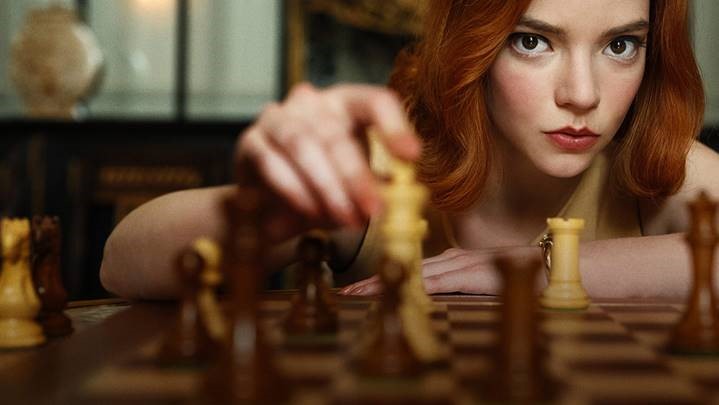 Email from the ECF -
Dear chess colleagues
With many people working from home during lockdown and children stuck indoors out of school, the ECF, along with hundreds of clubs, has seen a spike in interest among former enthusiasts as well new players who want to learn and play chess online. The Queen's Gambit Netflix mini-series has also contributed to the increasing popularity of the game by breaking down the stereotype that the chess is only played by men and led to increasing interest from women and girls.
The ECF's new Queen's Gambit Scheme, which offers FREE Supporter membership for women over 18 who have not previously been members of the ECF, together with a package of events aimed at new player joiners, will run alongside the current Free Junior Silver membership scheme with the idea of encouraging women and generally wider participation in organised chess.
Key points
The Queen's Gambit Scheme (and Free Junior Silver) packages last until the end of the membership year and will include:
All Supporter benefits (and all Silver member benefits for Free Junior Silver membership);
ECF Online club membership and ability to play in regular club events and online internationals;
The ability to enter special new player events at the British Online Chess Championships and in ECF Online Clubs over the coming months.
New player events will include:
Special tournaments alongside the British Online Chess Championships;
Beginners coaching on Zoom during the British Online Chess Championships;
A rating limited tournament added to the regular club events;
A monthly chess variant event added to the regular club events;
Other events including a chess marathon in the New Year.
In Director of Women's Chess Chris Fegan's words, 'The Queens Gambit series which has recently been shown on Netflix has been a tremendous success and has been seen by millions of people throughout the world, many of whom have been encouraged to take up the game for the first time. The ECF wishes to keep the momentum from the TV series going into 2021, and therefore we are offering free Supporter membership to women over 18 alongside our Free Junior Silver membership scheme for girls under 18 to enable them to experience the benefits of ECF involvement for themselves.'
To take advantage of the Queen's Gambit Scheme and become an ECF Supporter at no cost, or to become a Junior Silver member at no cost, join here — https://ecf.azolve.com/. To find out about the benefits of being an ECF Supporter or a Junior Silver member click here — https://www.englishchess.org.uk/ecf-membership-2020-21/
---
29th
November 2020
The Queen's Gambit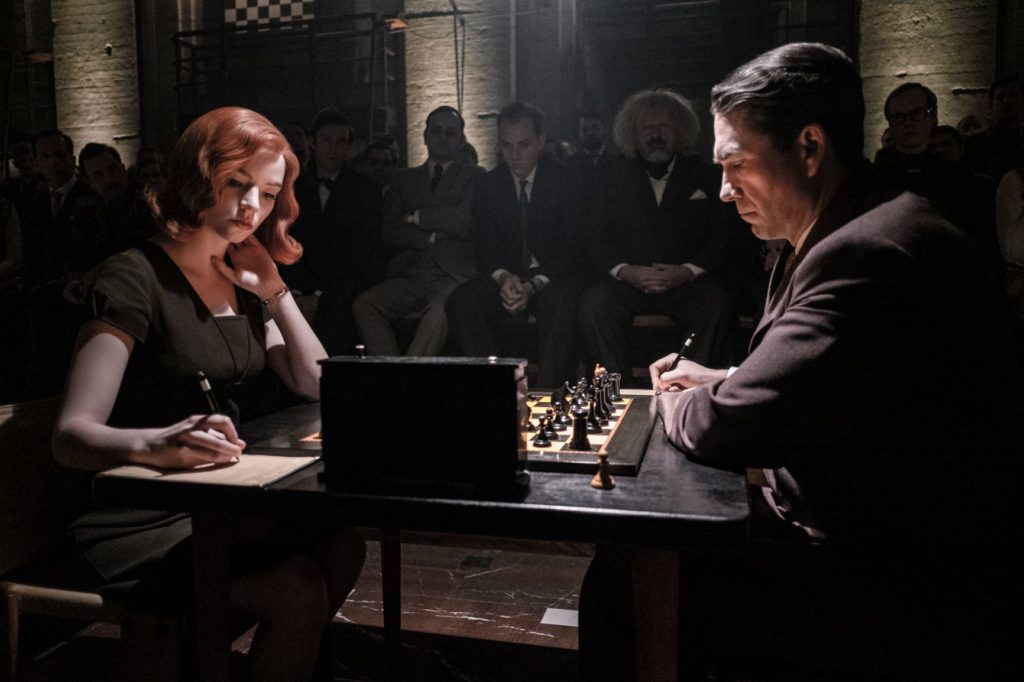 The recent film on Netflix is waking everybody up to the beautiful game of chess.
Holden Davis and myself contributed to
a short piece on the Mike Zeller Breakfast Show on Radio Cumbria on the 26th November.

You can listen to it here in case you were still in bed -
Radio Cumbria Interview
.
I had been hoping to get a plug in for Cumbria Chess so people interested could contact their local club.
Unfortunately any information I supplied has not been included.


If anybody is looking for contacts of a local club they can all be seen on the
Clubs Page
.
You can join Chess.com
here
and join Cumbria Chess Online Club
here
.
---
13th
October 2020
ECF Membership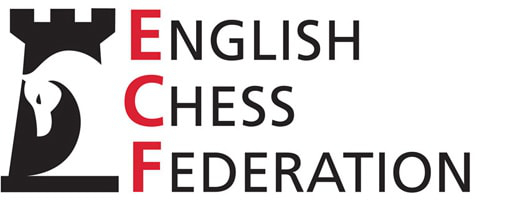 An extract from the recent ECF Newsletter -
Message to members from ECF Chief Executive Mike Truran
I am writing to you to ask for your help in the ECF's hour of need.
Despite members' best efforts so far, however, only 43 percent of members have renewed their subscriptions. We will face serious financial difficulties and potential damage to our infrastructure if the current crisis extends too far into 2021 without sufficient membership income to sustain a cost base that we have already stripped back as far as we feel able.
NB - You can check your own status as well as your club members by looking at the Clubs Page and clicking on the 'Club' ECF Grades link.
---
30th
September 2020
ECF Grades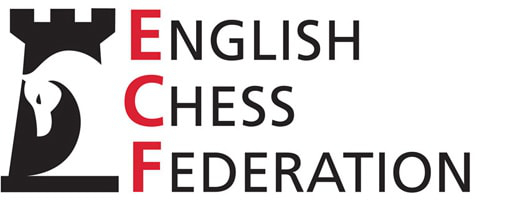 I am sure that you are now aware that the new style ECF grades are with us.

Please note that these will be updated every month, so Andy will need results from both internal Club games and Cumbria games as soon as they happen.
See
ECF Grading page
for the new grades. The old grades can still be seen here
ECF Grading page
.
The
Clubs Page
has a link to the new grades for each club.
There is a rating faq page
here
.

Cumbria will be using these new grades for both League and Whitaker assuming we ever play again.

I am working on a new Whitaker form even as we speak, and there will be a few minor alterations to our Constitution. I am not panicking about it just yet !
---
20th August
2020
Ian Mackay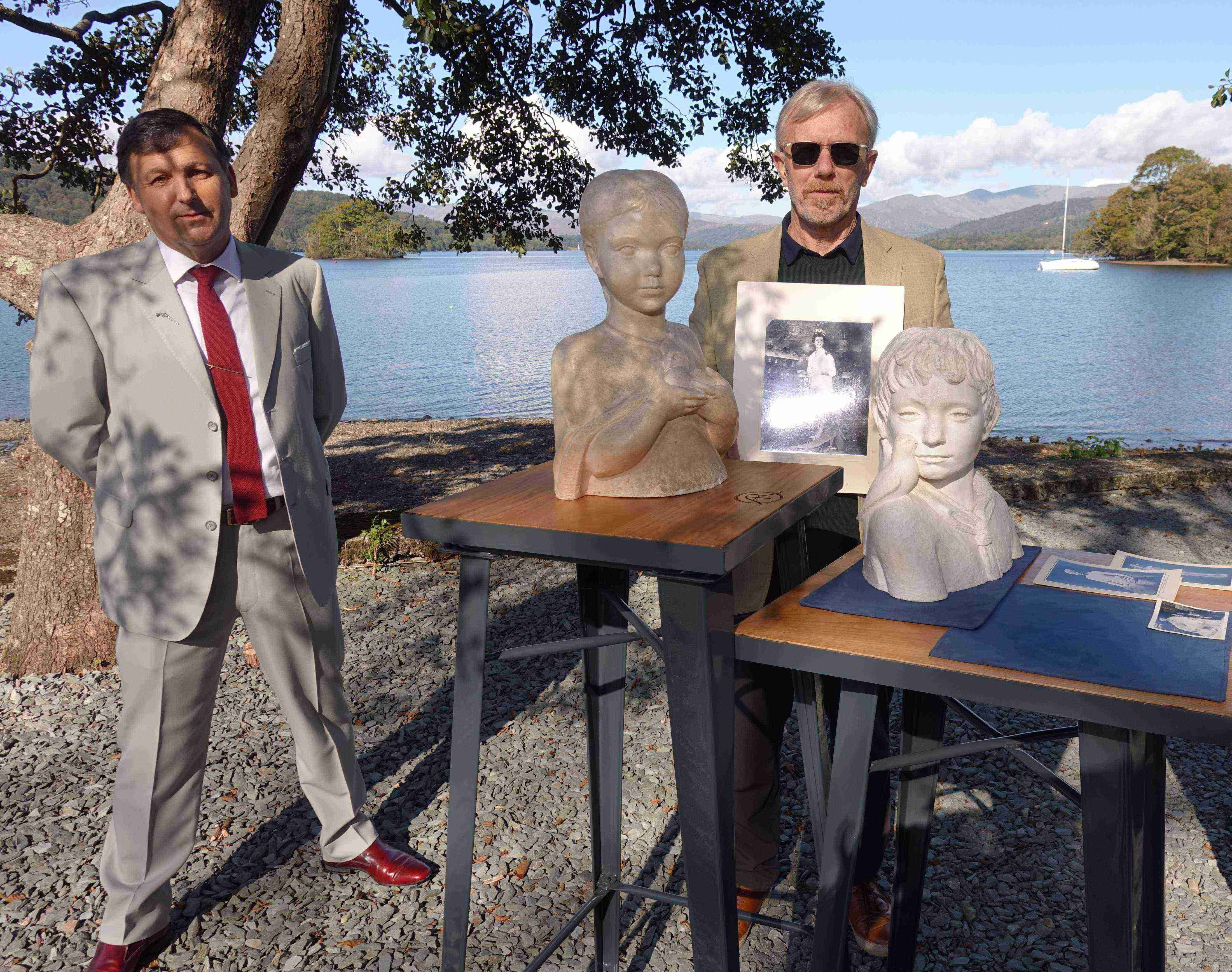 It is with some regret that I have to inform you that Ian Mackay has retired from professional chess (he later admitted that he wasn't really earning a great deal from it).
He is to enter into the more profitable world of Antiques and is seen here at the Antique Road Show, Windermere on September 29th. Ian is the one with the busts.
---
7th
September 2020
Cumbria Online Chess Club

Cumbria Online Chess Club currently has 57 members.
At the moment there are 2 tournaments every week -
1) The Saturday morning dash.
5 minute games played from 11 to 12 am.
2) The Midweek Arena.
Varying time controls usually about 10 mins, sometimes with increments. Played Wednesday 7 to 9 pm.
Both are Arena tournaments which make it extremely easy to join and play. You simply click on the supplied link, click Join Tournament, and that is it ! You just sit and wait and your game starts automatically. After the game you can go and pour yourself a drink and click Next Game when you are ready to play. You can join after the start of the tournament and/or leave before the end. It doesn't matter. You are not letting anybody down. It is all quite relaxed really, and it is good to play a few games with people you know from Cumbria Chess.

There are also Daily games, which are similar to Postal Chess so you get a lot of thinking time. It is proving popular.
---
1st
September 2020
Barrow Chess Club Restarted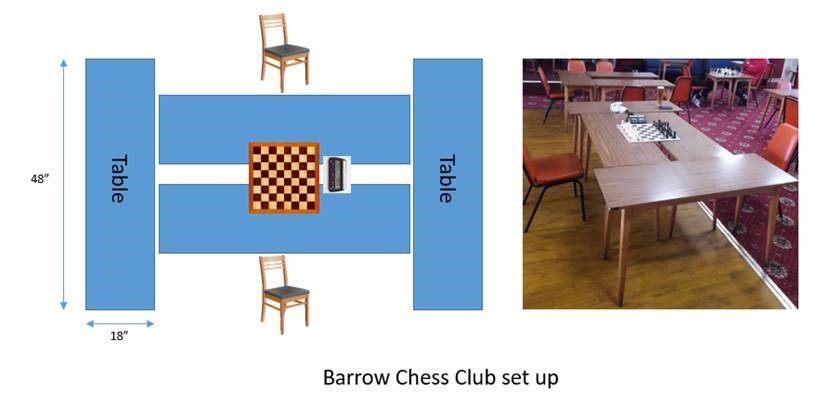 Notes from Dave Cole on the Barrow setup -
The circumstances being, the British Legion only opened a couple of weeks ago and we found out the large concert room we use for chess is available once more and the players set up 'distanced boards'.
So conditions in the chess room are as follows:
Hand Sanitiser is available in two areas of the room (the club has put them on the wall). We are encouraged to use this when passing.
We have a sanitiser spray for the sets which is used when taken out the box and set up.
The tables are set up in a square for distancing – so we have a room big enough to use 4 tables per game.
The main tables also have a gap which increases distancing (covers 2/3 squares of the chess board @ 2" per sq) which is 4-6" and the clock sits over the gap (this is a good guide) so it is stable on both tables.
Clocks are roughly 6-8" in length depending on analogue or digital – set up to suit in between the gap.
The distance is therefore roughly 1.5m between players. Players can adjust their seats to be further away if they wish.
Boards need to be wooden or cardboard based to have the gap – roll up boards will not be able to have a gap.
The tables on either side encourage distancing and stop spectators coming too close.
Spectators can view from behind each player but are encouraged not to.
No masks are warn, but it's an option if players want to.
The conditions are near enough back to playing conditions we are familiar with and as the 'new normal' it is really not much different from before.
---
23rd
August 2020
ECF North v South Challenge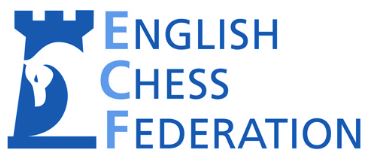 Email from Mick Riding ( Northumberland Team Captain ) and Andy -

On September 5 we have the opportunity to take part in a historic rematch between North and South, the first since 1894.


To join just click on https://www.chess.com/club/ecf-north

For the background stuff go to https://www.englishchess.org.uk/online-north-v-south-challenge-2020/

The occasion is about participating. Of course it's nice if you're a 200+ ECF player, but us lesser mortals need not worry. The match will look to pair people up as closely as possible to their playing strength - so there's room for all.

On the back of our stand out efforts in the County, Pool and U100 matches this would be a big fat cherry on the cake. And The North has never won this challenge. Time to put that right yes? 🙂

The only prerequisite is ECF membership. Be aware most expire end August. So if you haven't renewed please do - or at least sign up as a Supporter (£10) which can later be upgraded to membership - and your £10 will counts towards membership.

Thank you - Mick (mickriding@hotmail.co.uk)

Note -

Whether or not you play in the above as the email says ECF membership expires at the end of August. You can join/renew here -

https://www.englishchess.org.uk/ecf-membership-2020-21/
---
20th August

2020

2020 AGM - Note from Jonathan

Dear Chess Club Secretaries and Officers,

At the time of year when preparations for the new playing season would normally be underway, the Cumbria Chess Association Committee have been reviewing the likelihood of being able to resume over the board chess in the near future.



Given that most club premises remain closed because of the virus, there is no possibility of commencing competitive chess in the near future even if club members are prepared to play. Commencement of the 2020-21 season is therefore delayed until further notice.

The Committee has considered a number of options such as the holding of a 'distanced' AGM, or completing the 2019-20 season on-line, but have decided that, unless there is a groundswell in favour, these will remain in abeyance.

The Committee would appreciate views from all clubs as to what they think should happen. Clubs should let the League Controller know if and when their premises are usable and their members are willing and able to play over the board chess in a safe way.

The Cumbria Chess Website will keep players updated on any developments with relevant guidance from the Government and the ECF.

In the meantime Cumbria on-line chess will continue and all those who are able to do so are encouraged to join in.


Best wishes and keep safe everyone.

Jonathan Rashleigh

Secretary - Cumbria Chess Association

---
8th
August 2020

Cumbria lost last night (Saturday) to Oxfordshire in the semi-final.
See the
CountyChess Page
.
---
1st
August 2020

Cumbria drew last night (Saturday) with Somerset 6-6 in a rematch of the first round which was abandoned, and lead the Table.

See the
CountyChess Page
.
---
1st August
2020
Note from Dave Cole -
It is with sadness to notify the demise of Derek Miller this week, a Barrow Chess Club player that some of you will know especially those in the South League.
A tribute to him is on the Barrow Club site and also here.
Thanks,
Dave

---
26th July
2020
Cumbria Chess
Swiss Tournament.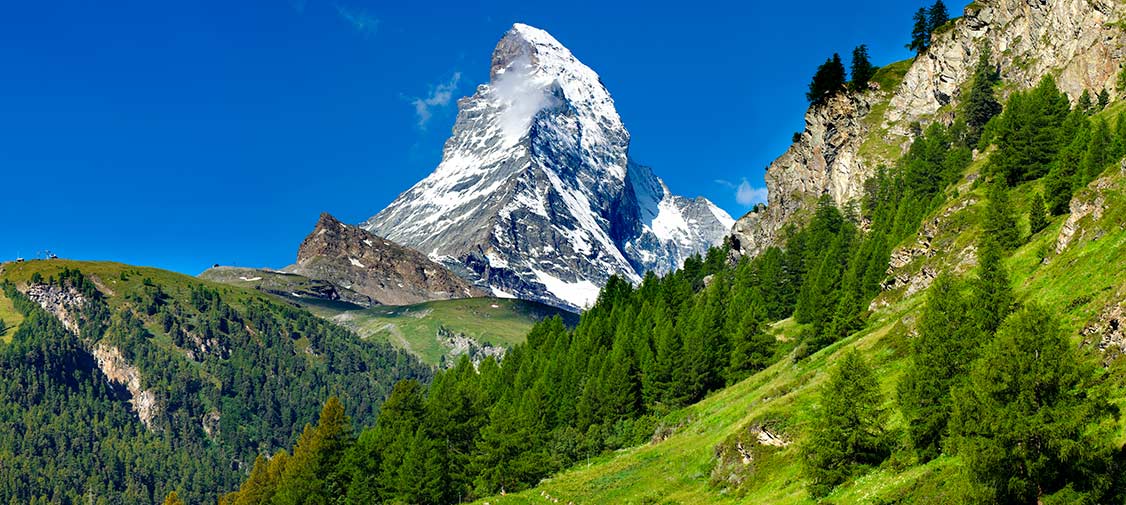 There is a 5 round swiss tournament on Wednesday evening 29th July at 7:00pm.
Time limit is 10 mins + 5 secs a move increment.
No gradings apart from the ones on Chess.com.
Players need to be members of the Cumbria Chess Association Online Chess Club on Chess.com.
Similar to the Saturday Morning 5 minute tournaments. Just click on the Link - https://www.chess.com/live#t=1354875 - click JOIN on the tournament page and everything is taken care of by Chess.com. Your game starts automatically - easy ! As is it a Swiss rounds cannot begin until the previous round has finished, so if you have a quick game you will have to wait till everybody is finished.
Assume each round lasts for a half hour then the tournament should end about 9:30.
In line with current Government policy - not at all scientific, I should add, it is recommended that you wear a mask while playing.

---
26th July 2020


July 2020 Grades

If anybody is interested in ECF over the board grades the July ones are now on the
ECF Grading page
.
The Top 10 grades
| | | |
| --- | --- | --- |
| Name | Club | Grade |
| Robin Moss | Keswick | 210 |
| Matthew Mackenzie | Barrow | 191 |
| Roy Ellames | Carlisle Austin Friars | 183 |
| Dave Phillips | Windermere | 182 |
| Alex J. Billings | Windermere | 178 |
| Jacob McAtear | Penrith | 178 |
| Holden Davis | Penrith | 174 |
| Neil Maxwell | Keswick | 173 |
| Stavros Karampatos | Carlisle Austin Friars | 171 |
| Dave Cole | Barrow | 166 |
Congratulations to Robin on leading the table ( again ) !
---
22nd
July 2020
Cumbria First Online Swiss Tournament
The First Cumbria Online Swiss Tournament has just finished with Neil Jones taking first place.
Well played Neil !
See the full result on the
Cumbria Online Swiss Page
.
---
19th
July 2020

Cumbria drew last night (Saturday) with Shropshire 7-7, but still lead the Table.

See the
CountyChess Page
.
---
10th
July 2020
Chess clubs and Covid-19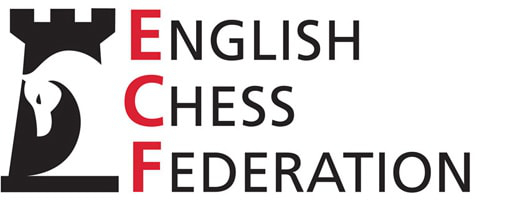 The ECF has just done an interesting article on Chess Clubs opening. It may be a little early yet, but things are stirring ! It was interesting to see the suggestion of playing with 2 boards - one each. Just like Syd !
Here is the link
ECF and Covid
. Make sure you click on their Word | Pdf link to read the article.
---
7th
July 2020

Cumbria beat Worcestershire 7½-6½ in the 3rd round of the Counties Championship. See the
CountyChess Page
.
---
22nd June 2020
Julio
Calcina v
Alan Llewellyn
Andy has posted a game from the recent County match games
here
.
---
21st
June 2020

Cumbria beat Hampshire 10-2 in the 2nd round of the Counties Championship.
Well played Cumbria !
Read Andy's report on the
CountyChess Page
.
---
18th June
2020
1st Cumbria Chess online
5
round Swiss Tournament.
Cumbria Online Swiss Tournament Page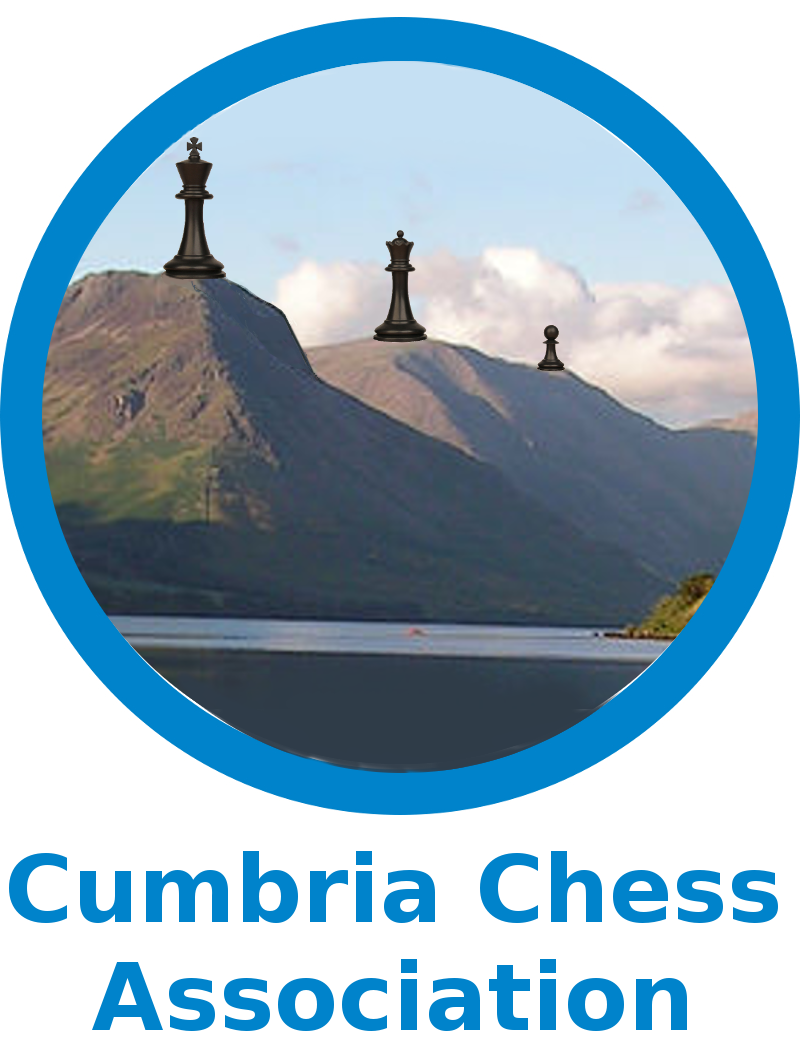 If the ECF can run a competition so can I !
I am running a 5 round swiss tournament on Wednesday evenings at 7:30pm for 5 weeks with one round per week. Each round has two games between players, alternate colours, a half-hour per person per game.
I will maintain a list of winners on the Website. Just imagine in a 100 years time your name will still be there !
If you really cannot play on Wednesdays at 7:30 then your opponent may take sympathy and play another time with a deadline of midnight the following Monday. However if they like 7:30 Wednesday then that is it.
To enter please just let me ( Dave Shaw ) know ASAP. Hopefully we can start Wednesday 24th June but we will see.
---
17th June
2020
ECF Online Chess.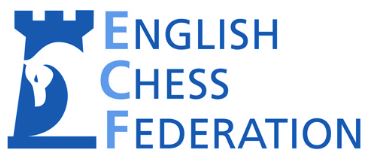 Due to the Coronavirus pandemic, all over-the-board chess came to a standstill when the lockdown was imposed. This inevitably lead to a surge in online chess and so the ECF organised online chess competitions. See their webpage
here
.
So far 2 competitions have been organised.
English Online Blitz

– The English Online Blitz Championships 2020 was held on

chess.com

with a group stage on 9th May and the finals on 16th May.
English Counties

– The English Counties Championships start in earnest on 13th June on chess.com following a preliminary familiarisation held on Saturday 6th June.
Further details for these can be seen
here
.
Cumbria chess is involved in the English Counties
Championships
. Details can be seen on the
CountyChess page
. If you are interested in playing contact Andy.
---
19th May 2020
The Unfinished Season.
It is about this time of year that we are usually considering the date of the Cumbria Chess AGM. Obviously it is not going to happen until we receive some positive news and guidance from the Government.
It is hoped that we can finish the important games from last season.
The Whitaker final between Penrith and Ulverston.
Penrith A only need a good result against Windermere to claim the Open League.
I am not sure about the South League.
Perhaps these games could be played in August, but I fear that may be optimistic. Whatever happens I am sure we can get these games played as we start a new season.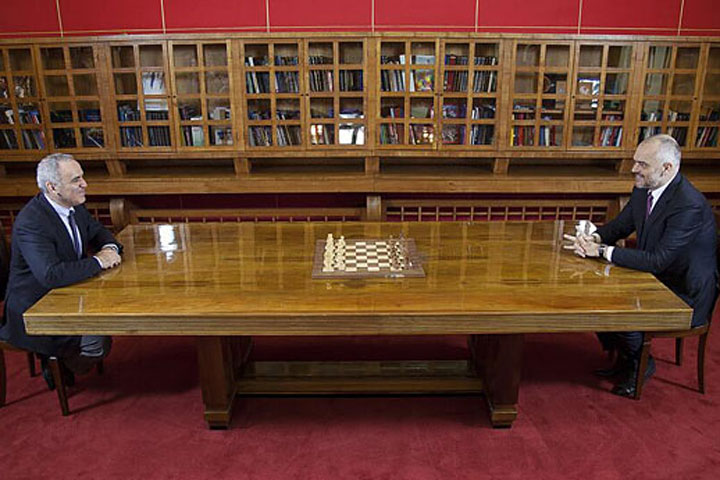 We may need to find some large tables when we start again.
---
2nd
May 2020

Email from Andy -
Hello chaps,
Could you please circulate this to all your members and ask them to contact me if they're interested in playing in this. All the details aren't finalized yet but you'll get the picture if you read the attached PDF file.
Many thanks......Andy.
---
11th
April 2020
Cumbria Online Chess Club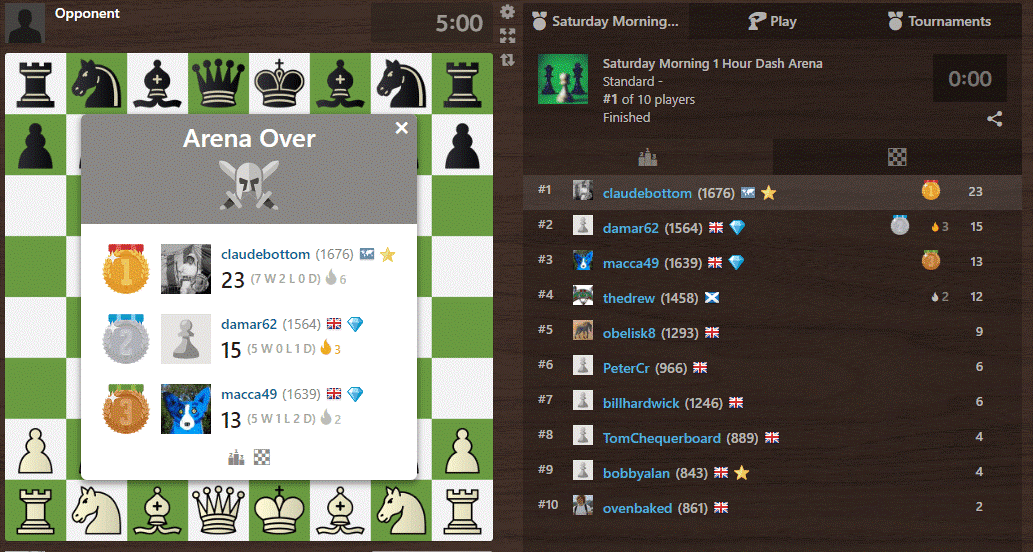 The first 11am Saturday morning tournament took place with 10 entries, which made for an entertaining competition. Hopefully we can build upon this and more turn out across Cumbria (and beyond!) for future Saturday mornings.
Thanks to all who participated,
To request registration for Cumbria Online Chess Club:
https://www.chess.com/club/cumbria-chess-association
Regards,
John
---